Class starts: March 3, 2015
Cost: $499 per registrant (members and non-members).
Sold Out
This course focuses on the Direct Loan application process, eligibility criteria, annual and aggregate loan limits, loan periods, repayment plans, deferments, forbearance, discharges and counseling requirements. This online course is a perfect collaborative learning tool for financial aid professionals, and has been designed with the necessary tools, equipment and subject matter expertise to guide you through the process. A credential is provided after successfully completing and passing the credential test, which is available at the conclusion of the course and included in your course fee.
NASFAA University courses are 100% online with an asynchronous focus, meaning the individual attendee can log on anytime/anyplace (assuming they have Internet access) and participate in course requirements – naturally there are due dates they will need to adhere to, i.e. weekly assignments that must be completed. There are also weekly synchronous class meetings held one night per week at 6pm ET (see schedule below). However, these "live" classes are optional and recorded for on-demand viewing by the course attendee. While there will be no grade reductions for students that do not attend the live classes, we do encourage attendance to due to the highly collaborative nature of the courses.
As a participant of this course you will be asked to:
Review educational presentations
Complete learning assignments and quizzes
Participate in online discussions
Collaborate with other financial aid administrators
Coursework
Lesson 1 – The loan application process, Direct Loan confirmation process, loan-specific eligibility criteria

Lesson 2 – How need for the loan is defined and determined
Lesson 3 – Annual and aggregate loan limits, including loan proration
Lesson 4 – Determining loan period and frequency, calculating the amount of loan for the loan period
Lesson 5 – Available repayment plans and options and consolidation
Lesson 6 – Deferment and forbearance
Lesson 7 – Loan discharges, cancellation, and forgiveness
Lesson 8 – Loan counseling requirements
Important Dates
03/03/15

Class Meeting #1 (Optional Attendance) -- Live/Online 6pm - 7pm ET

03/10/15 Class Meeting #2 (Optional Attendance) -- Live/Online 6pm - 7pm ET

03/17/15 Class Meeting #3 (Optional Attendance) -- Live/Online 6pm - 7pm ET

03/24/15 Class Meeting #4 (Optional Attendance) -- Live/Online 6pm - 7pm ET

03/31/15 Class Meeting #5 (Optional Attendance) -- Live/Online 6pm - 7pm ET

04/07/15 Class Meeting #6 (Optional Attendance) -- Live/Online 6pm - 7pm ET

04/14/15 Class Meeting #7 (Optional Attendance) -- Live/Online 6pm - 7pm ET

04/21/15 Class Meeting #8 (Optional Attendance) -- Live/Online 6pm - 7pm ET

04/28/15 - 05/11/15 Credential Testing
Course Lesson Video Example
Below is an example of one of the weekly lesson videos made available to attendees of the course. In addition to the live weekly classes, discussion forums, homework lessons, self-assessments, and reading material that is provided to the attendee - these streaming videos are an integral part of the content delivery and allow attendees to view presentations anytime they choose to view them. Please note this video is from the Spring 2014 course and new content will be provided to attendees of this course.
Course Facilitators

David Tolman's career in financial aid began in 1992. Before joining NASFAA, he had been the Director of Financial Aid and Scholarships at Boise State University for nearly 12 years. His training experience includes many summers as faculty for WASFAA Summer Institutes, being a non-federal trainer with the U.S. Department of Education, and an instructor for NASFAA decentralized training. David also taught principles of microeconomics courses at Boise State University as an adjunct faculty member. His education includes a Bachelor's degree from Brigham Young University and a Master's degree from Arizona State University.

Debra La Grone began her career in higher education in 1990 after graduating from the University of Utah. Since then, she held various positions in financial aid offices at the University of Utah, Texas A&M University, Stephen F. Austin State University and Texas A&M University –Texarkana. She joined the NASFAA staff in 2011 as a Training Specialist in the Division of Training and Regulatory Assistance. She is responsible for researching and writing NASFAA training materials and webinars, updating NASFAA publications, and responding to technical questions regarding regulatory issues posed by NASFAA members.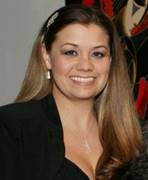 Tonya Hsiung is the Assistant Director of Financial Aid at Franklin & Marshall College. She holds a bachelor's degree in Secondary Math Education, a Master's degree in Student Affairs in Higher Education, both from Indiana University of Pennsylvania (IUP), and a bachelor's degree in Business Administration/Accounting from Millersville University. She started her financial aid career as a work-study student at IUP and has worked in financial aid professionally for 13 years. She has been a very active member of PASFAA since beginning in financial aid, currently serving on the Executive Council as Treasurer. She has earned two NASFAA Professional Credentials (for Verification and Direct Loans). She served as adjunct faculty for the NASFAA Direct Loans course in 2014. She currently resides in Lancaster, PA with her husband, Danny, 2 year old daughter, Alana, and their dog, Lexi.
Cancellation Policy
We limit our online class size to ensure that we provide an effective, collaborative learning environment where participants receive experience and attention they need. Requests to cancel must be sent to nasfaa-u@nasfaa.org.
By submitting your registration, you agree to the following cancellation schedule:
$25 cancellation fee before February 27
$50 cancellation fee February 28 through March 2
If you do not cancel by 6:00 am ET March 03, you will be responsible for the full amount of the registration fee. Medical emergencies will be re-scheduled to another available course with a doctor's note.