Class starts: February 23, 2015
Cost: $399 per registrant (members and non-members).
Sold Out
This course provides an introduction to Federal Pell Grant and Iraq and Afghanistan Service Grant programs. Lessons focus on selecting the appropriate formula for term-based and nonterm based programs, as well as additional considerations when calculating and processing these programs. Presentations, discussion topics, and homework assignments reinforce key course concepts. A credential is provided after successfully completing and passing the credential test, which is available at the conclusion of the course and included in your course fee.
NASFAA University courses are 100% online with an asynchronous focus, meaning the individual attendee can log on anytime/anyplace (assuming they have Internet access) and participate in course requirements – naturally there are due dates they will need to adhere to, i.e. weekly assignments that must be completed. There are also weekly synchronous class meetings held one night per week at 6pm ET (schedule to be released soon). However, these "live" classes are optional and recorded for on-demand viewing by the course attendee. While there will be no grade reductions for students that do not attend the live classes, we do encourage attendance to due to the highly collaborative nature of the courses.
Live Class Schedule
Class Meeting 1: 2/23/15 6pm - 7pm ET
Class Meeting 2: 3/02/15 6pm - 7pm ET
Class Meeting 3: 3/09/15 6pm - 7pm ET
Class Meeting 4: 3/16/15 6pm - 7pm ET
Class Meeting 5: 3/23/15 6pm - 7pm ET
Class Meeting 6: 3/30/15 6pm - 7pm ET
Week 1 - Understanding the basic concepts of the Federal Pell Grant and Iraq and Afghanistan Service Grant (IASG)
Week 2 - Selecting the appropriate Federal Pell Grant formula and an overview of the basic formula steps
Week 3 - Calculating a Federal Pell Grant award using Formulas 1 & 2
Week 4 - Calculating a Federal Pell Grant award using Formula 3
Week 5 - Calculating a Federal Pell Grant award using Formula 4 & 5
Week 6 - Performing recalculations and awarding transfer students
As a participant of this course you will be asked to:
Review educational presentations
Complete learning assignments and quizzes
Participate in online discussions
Collaborate with other financial aid administrators
Below is an example of one of the weekly lesson videos made available to attendees of the course. In addition to the live weekly classes, discussion forums, homework lessons, self-assessments, and reading material that is provided to the attendee - these streaming videos are an integral part of the content delivery and allow attendees to view presentations anytime they choose to view them.
Still thinking of attending? Watch this short video to learn some of the many reasons why attending this NASFAA U Online Course can be so beneficial to your learning experience.

Amanda Sharp is a native of Florence, Alabama. She received both her bachelor's degree and master's degree from the University of North Alabama. Amanda spent sixteen years in commercial and mortgage banking. Later she served as a secondary education teacher in the public school system. Amanda began her career in financial aid in 2007 at the University of North Alabama, serving as the Associate Director of Student Financial Services.Amanda joined NASFAA in 2013. Her primary responsibilities at NASFAA involve updating NASFAA publications, researching and writing NASFAA training materials and webinars, instructing facilitated online courses, and responding to technical questions regarding regulatory issues through NASFAA's AskRegs program. Amanda telecommutes from Florence, Alabama.

Eileen Welsh began her career in financial aid in 1971 and has been an administrator at both four-year private and public institutions, primarily in the Chicago area. She has been with NASFAA since 1991 as a Training Specialist for NASFAA's Training and Regulatory Assistance Department. Her current responsibilities include developing training materials for NASFAA's Training Track, webinars, and online courses; presenting Training Track sessions at state and regional conferences; and updating NASFAA's other training products and publications, including CORE, the Self-Evaluation Guide, and the Policies and Procedures Tools.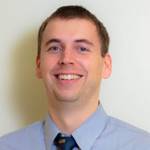 Joe Peterson, is currently serving as the Senior Director of Title IV Compliance at Delta Career Education Corporation. He serves as a main point of contact on all financial aid compliance related issues or concerns and ensures internal policy and procedures are consistent with current regulations. In various capacities since 2004, Joe has been engaged in student financial aid administration; first as a financial aid administrator, then a financial aid director, followed by four years as a senior institutional review specialist at the U.S. Department of Education (Department), and now as a senior director of compliance. Joe also served on the NASFAA Negotiated Rulemaking Task Force last year to assist NASFAA staff and negotiators during the Program Integrity and Improvement negotiated rulemaking sessions…which focused on cash management, state authorization, and adverse credit for PLUS loans, among other topics. During his time at the Department, Joe assisted in building direct loan origination functionality, within COD, for foreign school's participating in the Title IV programs for their American student population. In addition, Joe has assisted school's at Ask-a-Fed booths and presenting at annual FSA Conferences. When not spending time with his nose in financial aid regulations, Joe spends as much time as possible with his wife raising their three beautiful daughters in the sunny state of Arizona.
Cancellation Policy
We limit our online class size to ensure that we provide an effective, collaborative learning environment where participants receive experience and attention they need. Requests to cancel must be sent to nasfaa-u@nasfaa.org
By submitting your registration, you agree to the following cancellation schedule:
$25 cancellation fee before February 20
$50 cancellation fee February 21 - 22
If you do not cancel by 6:00 am ET February 23, you will be responsible for the full amount of the registration fee. Medical emergencies will be re-scheduled to another available course with a doctor's note.