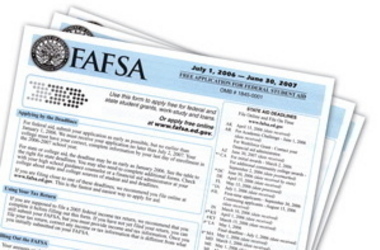 Counselors and Mentors Handbook on Federal Student Aid
The official complete guide from the U.S. Department of Education, updated annually.
At the opening of the financial aid application season each year--typically sometime around Super Bowl Sunday--your students can receive free, on-site professional assistance completing the FAFSA (Free Application for Federal Student Aid) at locations near you. Dates and locations are specific to each state. This program also offers a line-by-line FAFSA presentation that you can access year-round to help your students complete the form.
Helping Students Navigate the Path to College: What High Schools Can Do
This guide from the Institute of Education Sciences focuses on evidence-based practices that successfully prepare students academically for college, assist them in completing the steps to college entry, and improve their likelihood of enrolling in college.
Federal Student Aid's college preparation page for middle school student includes information about preparing for college, including checklists and exploring career options.
My Future, My Way: How to Go, How to Pay
A workbook for students in middle and junior high from the U.S. Department of Education
Federal Student Aid's You Tube Channel
Public service announcements in English and Spanish