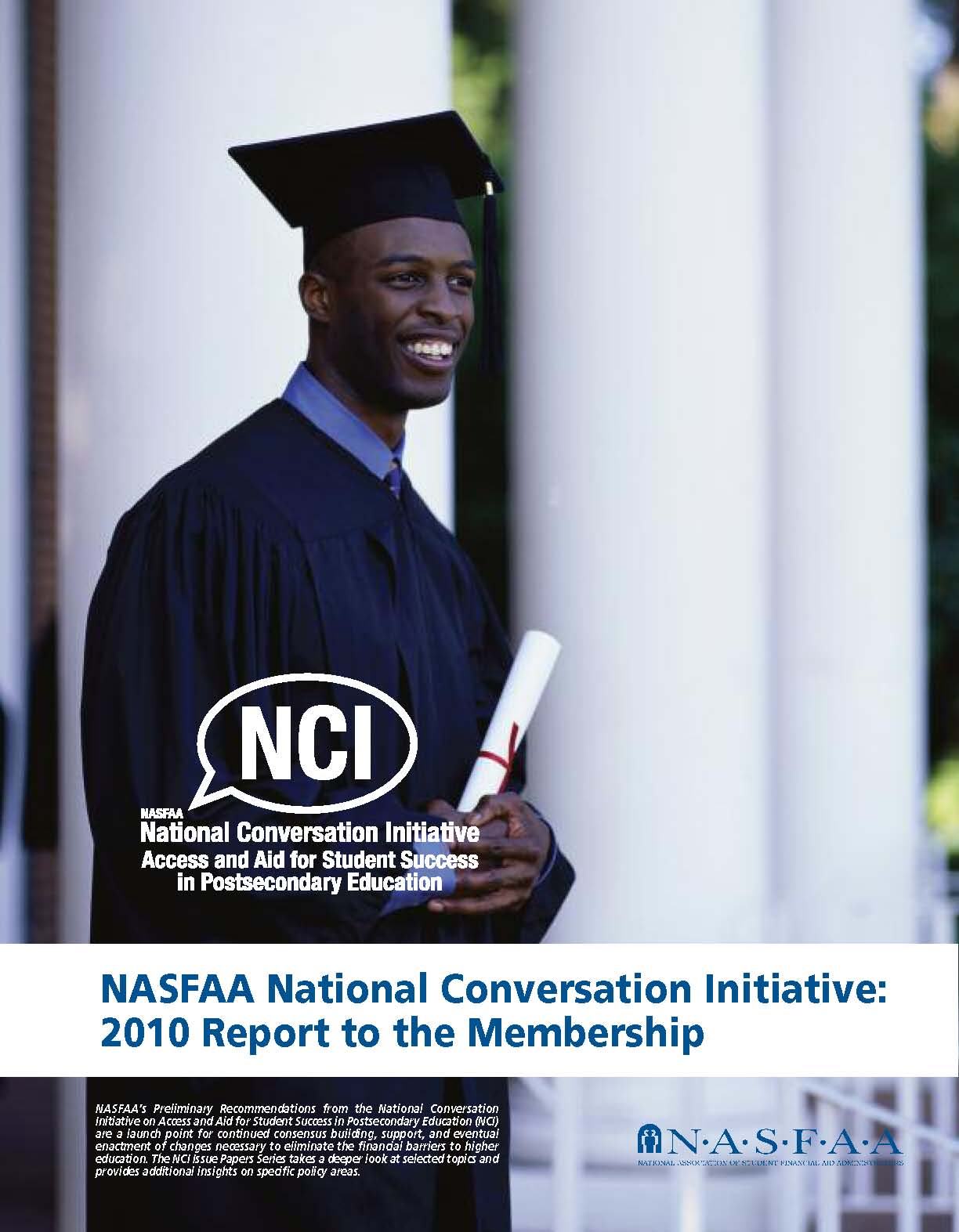 Our National Conversation Initiative on Access and Aid for Student Success in Postsecondary Education fosters dialogue and builds consensus for effective student aid reforms, with the goal of enacting reforms that remove financial barriers to postsecondary education.
Begun in 2008, the project started with a year-long effort to gather input from thousands of financial aid professionals, public policy experts, and data from more than 40 related research studies. In April 2009, we published the initial project report proposing a coherent framework of 30 integrated recommendations for remaking the student aid system so it is more effective and efficient.
Since the launch of the preliminary recommendations, we continue to gather input from financial aid administrators and experts. The National Conversation continues, and we annually issue an update to highlight progress that has been made - or not -  through regulation, legislation, or other initiatives. 
2010 National Conversation Initiative Report


August 31, 2010

-

The 2010 report highlights progress towards, and setbacks to, our initial policy recommendations as a result of recent regulations, legislation, and other initiatives.

NCI: Restoring Responsiveness to Campus-Based Funds


June 3, 2009

-

Creating a single campus-based program would reduce administrative burden and provide  flexibility to adjust packaging policies to respond to prevailingeconomic and social needs.

National Conversation Initiative Preliminary Recommendations, 2009


March 15, 2009

-

A first look at policy and practice recommendations for system reform, generated by our comprehensive nationwide dialogue with practitioners and policy experts.