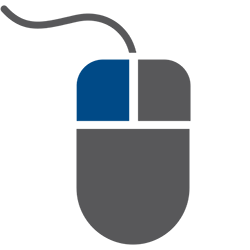 Class starts: April 4, 2016
Cost: $299 per registrant (members and non-members)
SOLD OUT


This course will provide the learner with a comprehensive review of the concept of professional judgment. The course will examine the guiding principles for the use of professional judgment and explore its impact on student eligibility and financial assistance. Complimentary access to the credential test is provided after successfully completing and passing the course.
As a participant of this course you will be asked to:
Review educational presentations
Complete learning assessments
Participate in required online discussions
Collaborate with other financial aid administrators
Coursework
Lesson 1: Overview of Professional Judgment Requirements
Lesson 2: Using Professional Judgment in Need Analysis
Lesson 3 Using Professional Judgment in Originating Direct Loans
Lesson 4: Using Professional Judgment in Satisfactory Academic Progress
NASFAA University courses are 100% online with an asynchronous focus, meaning the individual attendee can log on anytime/anyplace (assuming they have Internet access) and participate in course requirements – naturally there are due dates they will need to adhere to, i.e. weekly assessments and discussion posts that must be completed. There are also weekly synchronous class meetings held one day per week at 2pm ET. However, these "live" classes are optional and recorded for on-demand viewing by the course attendee. While there will be no grade reductions for students that do not attend these live classes, we do encourage attendance to due to the highly collaborative nature of the courses.
Course Scenario-Based Learning Video Example
Below is an example of one of the scenario-based lesson videos made available to attendees each week. Learn how you should handle these complicated and often unique situations to determine if professional judgment is warranted, what documentation you should collect, and the important adjustments you might need to make to remain compliant.
Course Facilitators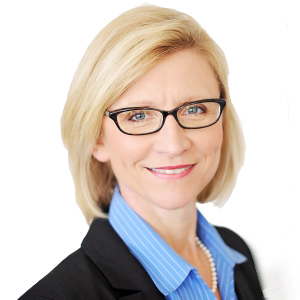 Amanda Sharp is the Online Instruction Manager at the National Association of Student Financial Aid Administrators (NASFAA). Amanda joined NASFAA in 2013. Her primary responsibilities at NASFAA involve the management of NASFAA's online instruction programs including NASFAA webinars, NASFAA-U, and NASFAA Learning Bytes. In addition to those duties, she also takes part in updating NASFAA Student Aid Index, NASFAA publications, writing and presenting NASFAA training materials and webinars, instructing facilitated online courses, and responding to questions regarding regulatory issues through NASFAA's AskRegs program. Amanda received both her bachelor's degree and master's degree from the University of North Alabama. Amanda began her career in financial aid in 2007 at the University of North Alabama.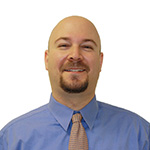 Michael Kutcher is an instructor with the National Association of Student Financial Aid Administrators. He has specialized in training financial aid counselors in the fundamentals of Title IV financial aid for the past 5 years. Prior to joining NASFAA, Michael was an Assistant Director of Student Services and Outreach with the University of Maryland University College. He was responsible for supervising a team of financial aid counselors, developing business processing guides, and presenting training seminars on new rules and regulations published by the Department of Education.

Stacy Walker is the Associate Director of Financial Aid at the University of Mississippi Medical Center since 2008. Stacy been a member of MASFAA since 2009 and she has served the board as Vendor/Sponsor chair for the past 2 years and Electronic Chair for the current year. She earned her M.B.A. in Accounting and B.S.B.A. both from Mississippi College. Stacy currently holds 11 credentials through the NASFAA U program, where she is on the NASFAA-U Honor Roll. Stacy has also taught several NASFAA-U courses to members of MASFAA over the past year. Stacy also earned her certification as a Certified Personal Financial Manager (CPFM) through Inceptia's Personal Financial Management Certification program. Her educational background, coupled with her CPFM Certification has armed her with the knowledge necessary to speak with students struggling financially and guide them towards educational and financial success. Her primary objective is ensuring students are successful in their studies and not burdened by their financial needs.
Cancellation Policy
We limit our online class size to ensure that we provide an effective, collaborative learning environment where participants receive experience and attention they need. Requests to cancel must be sent to nasfaa-u@nasfaa.org.
By submitting your registration, you agree to the following cancellation schedule:
$25 cancellation fee before April 1, 2016
$50 cancellation fee April 1- 3, 2016
If you do not cancel by 6:00 am ET April 4, 2016, you will be responsible for the full amount of the registration fee. Medical emergencies will be re-scheduled to another available course with a doctor's note.