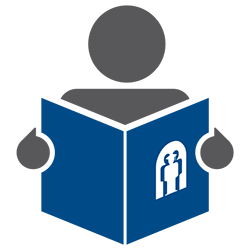 NASFAA U Self-Study Guides are the answer to your training needs. Written for the independent learner, each Self-Study Guide includes multiple lessons with a variety of exercises to reinforce each lesson. You'll do independent study and take quizzes in a traditional paper format (not online). Then you can qualify to take a test and earn a professional credential. NASFAA U Self-Study Guides are available for purchase in our online store as downloadable PDF documents.
Self-Study Guides include:
Learning objectives
Key concepts
Quick quizzes
Reflection questions
Learning activities
For individuals new to financial aid, NASFAA recommends moving through the credentials in the order shown. This is not a requirement but suggested, especially for those new to the profession.
Name

Order

Part 1

Part 2

Part 3

*NOTE: The July 1, 2019 Federal Register Notice and June 28, 2019 GE Electronic Announcement #122 rescinded the gainful employment (GE) program regulations under 34 CFR 668, Subpart Q and Subpart R, effective on July 1, 2020. Accordingly, NASFAA's Gainful Employment Self-Study Guide will no longer be available for purchase as of April 1, 2020. The Gainful Employment Professional Credential test will not be available for purchase after May 21, 2020 and will no longer be administered after June 30, 2020. The most recent edition of the Gainful Employment Self-Study Guide issued in April 2018 may contain superseded or incomplete information. Preparation for the credential test should include federal resources, including the Federal Student Aid Handbook, Gainful Employment Information, and other materials available at ifap.ed.gov.