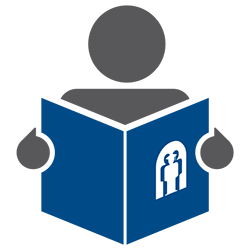 We're pleased to introduce Self-Study Guides as part of NASFAA University. Self-Study Guides are the answer to your training needs. Written for the independent learner, each Self-Study Guide includes multiple lessons with a variety of exercises to reinforce each lesson. You'll do independent study and take quizzes in a traditional paper format (not online). Then you can qualify to take an examination and earn a professional credential. NASFAA University Self-Study Guides are available for purchase in our online store as downloadable PDF documents or printed books.
Self-Study Guides include:
Learning objectives
Key concepts
Quick quizzes
Reflection questions
Learning activities
Choose from thirteen topics now available in Self-Study Guides, including the newest release, Satisfactory Academic Progress.
For individuals new to financial aid, NASFAA recommends moving through the credentials in the order shown. This is not a requirement but suggested, especially for those new to the profession.