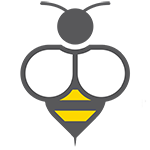 President Trump's proposed budget for federal fiscal year 2018, which affects federal student aid in the 2018-19 school year, would have dramatic implications for students at colleges and universities across the country. All together, the president's budget represents almost $150 billion in cuts to student aid over the next 10 years!
The National Association of Student Financial Aid Administrators (NASFAA) developed this budget estimator to illustrate what these cuts will mean for students at colleges nationwide.
Check out our short tutorial video to see how the BEE works and what information you can collect on your institution.