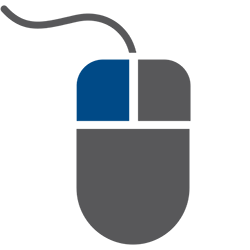 Start Date: February 21, 2018
Duration: 4 weeks
Cost: $299 per registrant (members and non-members)
Registration for this online course is now closed.
This NASFAA U course will provide you with an overall understanding of the complex world of cash management in Title IV program administration.
The course begins with the fundamentals of how academic program structure sets the cycle for disbursing and drawing down Title IV funds. Other topics include obtaining, maintaining and accounting for funds, disbursements and Title IV credit balance requirements, authorization and notifications, and a review of Tier 1 and Tier 2 regulations.
Live instruction, discussion topics, and learning assessments reinforce key course concepts. Complimentary access to the credential test is provided after successfully completing and passing the course.
As a participant of this course you will be asked to:
Review educational video lessons
Complete learning assessments
Participate in online discussions
Collaborate with other financial aid administrators
Course Outline
Lesson 1 – Introduction to Cash Management
Lesson 2 – Requesting and Managing Title IV Funds
Lesson 3 – Disbursing Title IV Funds
Lesson 4 – Notifications and Authorizations
Course Instructors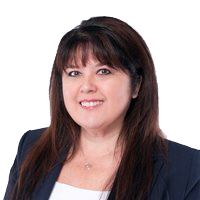 Debra La Grone began her career in higher education in 1990 after graduating from the University of Utah. Since then, she held various positions in financial aid offices at the University of Utah, Texas A&M University, Stephen F. Austin State University and Texas A&M University –Texarkana. She joined the NASFAA staff in 2011 as a Training Specialist in the Division of Training and Regulatory Assistance. She is responsible for researching and writing NASFAA training materials and webinars, updating NASFAA publications, and responding to technical questions regarding regulatory issues posed by NASFAA members.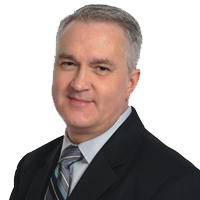 David Tolman joined the NASFAA Training and Regulatory Assistance team in 2012. David has been in the financial aid field since 1992. Prior to joining NASFAA, David was the Director of Financial Aid and Scholarships at Boise State University. He also taught Principles of Microeconomics courses when his schedule allowed. Prior to that he held various positions in the financial aid office at the University of Utah. Like many financial aid administrators, he thought his first financial aid job would just be a temporary thing. As an Instructional Design & Content Specialist, David is able to combine his experience in financial aid and his love of teaching and training. His education includes a Master's degree from Arizona State University and a Bachelor's degree from Brigham Young University. David lives with his family in Boise, Idaho.

Nick Valdivia is currently the Director of Financial Aid at California State University, Long Beach where he has worked for the past 10 years. He has provided training to regional and state colleagues by serving on both the WASFAA and CAFSAA training committees. Additionally, he has served on faculty for WASFAA's Sister Dale Brown Summer Institute, a week-long intensive financial aid training boot camp. Nick began his journey in financial aid as a federal work-study student while attending UCLA. He spent two years as a financial aid counselor at Mount St. Mary's College, in southern California, before returning to UCLA in 1996. During his 12 years at his alma mater, Nick advanced within the office from Training & Compliance Office to the Associate Director role. Nick has previously worked with NASFAA as a guest presenter for the May 2017 Cash Management Webinar.
NASFAA U Course Policies
Attendance
NASFAA U courses are 100% online with an asynchronous focus, meaning the individual attendee can log on anytime/anyplace (assuming they have Internet access) and participate in course requirements – naturally there are due dates they will need to adhere to, i.e. weekly assessments that must be completed. There are also weekly synchronous class meetings. These live "Get-Together" classes last approximately one hour and recorded for on-demand viewing by the course attendee. While attendance is optional, we do encourage attending due to the highly collaborative nature of the courses. Please see the following Get-Together schedule for this course (subject to change at the discretion of the course instructors):
02/21/18 - 2:00 pm ET - Intro Session and Lesson 1 Instruction (Please note this is a Wednesday session due to federal holiday.)
02/22/18 - 2:00 pm ET - Application Session
02/26/18 - 2:00 pm ET - Lesson 1 Review and Lesson 2 Instruction
03/01/18 - 2:00 pm ET - Application Session
03/05/18 - 2:00 pm ET - Lesson 2 Review and Lesson 3 Instruction
03/08/18 - 2:00 pm ET - Application Session
03/12/18 - 2:00 pm ET - Lesson 3 Review and Lesson 4 Instruction
03/15/18 - 2:00 pm ET - Application Session
03/19/18 - 2:00 pm ET - Lesson 4 Review
Accommodations
If you require any special accommodations for this course, please contact us at nasfaa-u@nasfaa.org. Accommodations must be requested two weeks prior to the course.
Cancellation
By submitting your registration, you agree to the following cancellation schedule:
$25 cancellation fee before February 17, 2018
$50 cancellation fee February 17 - February 20, 2018
If you do not cancel by 6:00 am ET February 21, 2018, you will be responsible for the full amount of the registration fee. Medical emergencies will be re-scheduled to another available course with a doctor's note.
Requests to cancel must be sent to nasfaa-u@nasfaa.org.
Additional Questions
For additional questions, please review the helpful guide of Online Course Frequently Asked Questions.