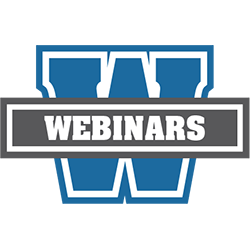 Air Date: Wednesday, May 10, 2017
Duration: 90 minutes
Available Until: May 9, 2018
Price: $120 members/$240 nonmembers. Free for webinar package purchasers and Value Plus members, but users must register in advance.
Changes to cash management regulations in the Final Rules published on October 30, 2015, stress the importance of students having convenient and timely access to their Title IV funds, including payment of their Title IV credit balances. These changes affect the manner in which schools provide students with a means to obtain required books and supplies, determine current-year versus prior-year charges, and prorate institutional charges. The Final Rules also introduced the concepts of Tier One (T1) and Tier Two (T2) arrangements to describe methods many schools use to assist in the delivery of Title IV funds, placed certain restrictions on such arrangements, and established related disclosure and reporting requirements. Join Susan Shogren, NASFAA Assessment and Project Coordinator, to explore what you need to know to help ensure your institution's compliance with changes to cash management requirements.
Presenter
Susan Shogren, Assessment and Project Coordinator, NASFAA
Moderator
David Tolman, Instructional Content Specialist, NASFAA
Objectives
After attending this training webinar, participants should be able to:
Determine whether their schools are in compliance with cash management regulations

Describe the most recent changes in the cash management regulations, including effective dates

Develop a plan for ensuring compliance