At what point in the citizenship process do students and parents who are immigrants qualify for Title IV aid, and how is this eligibility documented? Is a limited passport acceptable documentation of citizenship or U.S. national status? What is the U.S. Citizenship and Immigration Services (USCIS) Office's SAVE process (formerly G845) for confirming eligible noncitizen status? How should schools award Title IV aid to a student who becomes eligible during the year?
Join Susan Shogren, NASFAA Certification Manager, for this webinar as we explore these questions and others related to citizenship status submitted to NASFAA's AskRegs service. You'll have full access to the webinar archive and handout, as well as access to the Most Frequently Asked Questions document compiled from questions submitted by attendees during the live webcast. This FAQ document includes a special supplement related to the DHS-SAVE System, with answers provided by Marya Dennis, DHS-SAVE System Super User for the U.S. Department of Education.
Speakers

Susan Shogren, Presenter
Certification Manager
NASFAA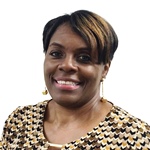 Kochie Vaughan, Moderator
Regulatory Specialist
NASFAA
Technical Requirements
Before accessing your webinar, ensure you meet the technical requirements. We highly recommend using Google Chrome as your browser while viewing the webinars. For more information review NASFAA's Technical Support page and contact webinars@nasfaa.org with any questions.
Certificate of Attendance
NASFAA provides a printable certificate of attendance to webinar attendees. A certificate is available only to the individual who logs into the webinar console. Since webinars are purchased at an institutional level, all members of the institution are able to log into the webinar at no additional cost.
Certified Financial Aid Administrator™ (CFAA) Recertification Points
This event is eligible for one Certified Financial Aid Administrator™ (CFAA) Recertification Point (RP). If you are a CFAA, upload your certificate of attendance to your CFAA Dashboard to receive credit for this event. Learn more.