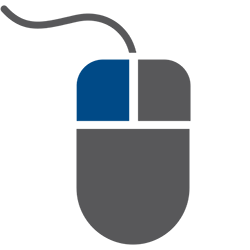 Start Date: March 5, 2019
Duration: 4 weeks
Cost: $299 per registrant (members and non-members)
Registration for this course is now closed.
Postsecondary educational institutions are required to report and disclose consumer information to prospective students and employees, currently enrolled students, students' parents, and current employees. These notification and disclosure requirements cover a wide range of issues. Some are directly applicable to a student's receipt of Title IV federal student aid, such as providing information related to educational costs. Others are not relevant to student financial aid, such as information on copyright infringement. Through this course, you will learn what reporting disclosures are, when and how reports and disclosures are to be made, as well as best practices for compliance with consumer information regulation.
Course Outline
Lesson 1 - Introduction to Consumer Information
Lesson 2 - Institutional Information
Lesson 3 - Campus Security and Fire Safety
Lesson 4 - Completion and Graduation Rates, Transfer Out Rates, and Athletic Programs
Course Structure
This course utilizes multiple teaching and learning methods to ensure participants develop a true understanding of the material. Live instruction, reading assignments, discussion forums, and assessments will reinforce key course concepts.
As a participant of this course you will be asked to:
Review educational video lessons
Complete learning assessments
Engage in online discussions
Collaborate with other financial administrators
Weekly due dates for assessments are included in the course syllabus, and all assessments must be submitted by the course end date. The live instruction classes last approximately one hour and are recorded for on-demand viewing by the course attendee. While attendance in the live sessions is optional, we do encourage you to attend due to the collaborative nature of the courses. Please see the Get-Together schedule below for this course (subject to change at the discretion of the course instructors).
Live Instruction Schedule
| | | |
| --- | --- | --- |
| Date | Time | Session |
| 03/05/19 | 2:00 pm ET | Intro Session and Lesson 1 Instruction |
| 03/07/19 | 4:00 pm ET | Application Session |
| 03/12/19 | 2:00 pm ET | Lesson 1 Review and Lesson 2 Instruction |
| 03/14/19 | 4:00 pm ET | Application Session |
| 03/19/19 | 2:00 pm ET | Lesson 2 Review and Lesson 3 Instruction |
| 03/21/19 | 4:00 pm ET | Application Session |
| 03/26/19 | 2:00 pm ET | Lesson 3 Review and Lesson 4 Instruction |
| 03/28/19 | 4:00 pm ET | Application Session |
| 04/02/19 | 2:00 pm ET | Lesson 4 Review |
Credential Test Access
Complimentary access to the credential test is provided after successfully completing and passing the course.
Course Instructors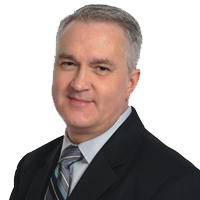 David Tolman has been in the financial aid field since 1992. Like many financial aid administrators, he thought his first financial aid job would just be a temporary thing. Prior to joining NASFAA, David had worked in many positions in the financial aid office, including Director. He also taught Principles of Microeconomics courses when his schedule allowed. As an Instructional Design and Content Specialist at NASFAA, David is able to combine his experience in financial aid and his love of teaching and training. His education includes a Master's degree from Arizona State University and a Bachelor's degree from Brigham Young University. David lives with his family in Boise, Idaho.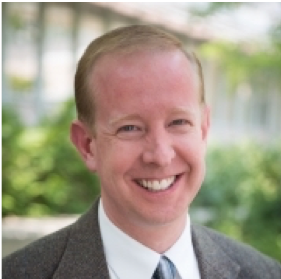 Art Young is Director of Financial Aid at Utah State University. He has over 15 years of experience in various sectors of the financial aid industry. He has a wide educational and professional background, including seven years teaching in Utah's public schools. Art has served professional aid associations on many levels, and is a past president of both the Utah Association of Student Financial Aid Administrators (UASFAA) and the Rocky Mountain Association of Student Financial Aid Administrators (RMASFAA). He has a passion for training and mentoring colleagues and students, and has volunteered at RMASFAA's Summer Institute for many years. Currently serving as a Commission Director on the Board of Directors of the National Association of Student Financial Aid Administrators (NASFAA), Art has served on a variety of other UASFAA, RMASFAA, and NASFAA committees. He received the NASFAA Regional Leadership Award in 2018, RMASFAA's Oscar R. "Jack" Hendrix Award in 2010, and the UASFAA Outstanding Service Award in 2009. In his spare time, Art takes music classes and tries to keep up with his wife and four children.
NASFAA U Course Policies
Attendance Requirements and Due Dates
While there is flexibility built into our online courses to accommodate busy work and life schedules, our courses have weekly due dates, and all assessments must be submitted by the course end date. These due dates will be available in the syllabus, which becomes available on the first day of the course.
We also strongly encourage participation in the live instruction sessions, but archives will be available for on-demand viewing.
Technical Requirements
Your online course will be fully browser-based. We strongly recommend using Google Chrome or Firefox as your internet browser for the live instruction meetings. Internet Explorer will not function correctly. The audio portion of online courses will be delivered directly through your computer's speakers or attached headphones. We recommend you test your computer's ability to stream audio prior to joining the first live session. We encourage you to have a microphone set up so you can participate in our live instruction sessions, although it is not required.
Accommodations
If you require any special accommodations for this course, please contact us at nasfaa-u@nasfaa.org. Accommodations must be requested at least two weeks prior to the start of the course.
Cancellation
By submitting your registration, you agree to the following cancellation schedule:
$25 cancellation fee before February 28, 2019
$50 cancellation fee February 28 - March 4, 2019
If you do not cancel by 6:00 am ET March 5, 2019, you will be responsible for the full amount of the registration fee. Medical emergencies will be re-scheduled to another available course with a doctor's note.
Requests to cancel must be sent to nasfaa-u@nasfaa.org.
Additional Questions
For additional questions, please review the helpful guide of Online Course Frequently Asked Questions.