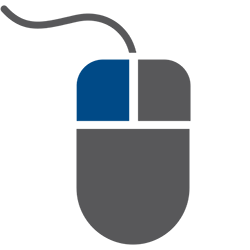 Start Date: September 11, 2017
Duration: 8 weeks
Cost: $499 per registrant (members and non-members)
Registration for this course is now closed.

In this 8-week course, you will learn the fundamentals of the Federal Direct Student Loan (Direct Loan) programs, including loan types, loan features, and borrower eligibility. With this foundation, you will be able to calculate loan amounts, which includes an understanding of frequency of borrowing, annual and aggregate loan amounts, proration, and the 150% Direct Subsidized Loan Limitation.
You'll also learn about the various features of Direct Loan and Federal Family Education Loan (FFEL) repayment, including repayment plans, deferment options, forbearance, and cancellation. In addition, the course also reviews loan forgiveness options, Direct Loan entrance counseling requirements, and exit counseling requirements for both Direct Loan and FFEL borrowers. Complimentary access to the credential test is provided after successfully completing and passing the course.
As a participant of this course, you will be asked to:
Review educational video lessons
Complete learning assessments
Participate in required online discussions
Collaborate with other financial aid administrators
Coursework
Lesson 1: Types of Direct Loans, Application and Origination Process
Lesson 2: Factors for Calculating Loan Amounts
Lesson 3: Annual and Aggregate Loan Limits
Lesson 4: Frequency of Annual Loan Limits
Lesson 5: 150 Percent Subsidized Eligibility Limitation
Lesson 6: Repayment Features of Direct Loans and FFEL
Lesson 7: Available Repayment Plan Options and Loan Consolidation
Lesson 8: Loan Counseling Requirements
Course Instructors

Brenda Murtha has been involved in financial aid for over 35 years. She graduated from Northern State University in Aberdeen, South Dakota with a Bachelor's Degree in Secondary Education (math and English). She began her financial aid career at Education Assistance Corporation (then a guaranty agency; now acquired by Great Lakes Higher Education, a federal loan servicer). For the last 25 years, she has served students and families at Augustana University in Sioux Falls, South Dakota, 17 years as Director of Financial Aid. She has training experience in state, regional and national venues, including work with RMASFAA Summer Institute and NASFAA online courses. Brenda joined NASFAA staff as a full-time instructor and is excited to begin this new chapter in service to the financial aid profession.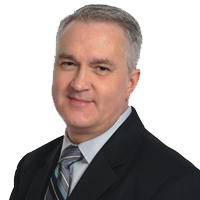 David Tolman joined the NASFAA Training and Regulatory Assistance team in 2012. David has been in the financial aid field since 1992. Prior to joining NASFAA, David was the Director of Financial Aid and Scholarships at Boise State University. He also taught Principles of Microeconomics courses when his schedule allowed. Prior to that he held various positions in the financial aid office at the University of Utah. Like many financial aid administrators, he thought his first financial aid job would just be a temporary thing. As an Instructional Design & Content Specialist, David is able to combine his experience in financial aid and his love of teaching and training. His education includes a Master's degree from Arizona State University and a Bachelor's degree from Brigham Young University. David lives with his family in Boise, Idaho.

Tonya Hsiung is the Assistant Director of Financial Aid at Franklin & Marshall College. She started her financial aid career as a work-study student. She has worked professionally in financial aid for 15 years. She has experience in several areas of financial aid including federal grants, veterans affairs, direct loans, scholarships, verification, work study, and professional judgment, although her main concentration is now is on verification, professional judgment, international student, work study, and study abroad. She has taught the Direct Loans course the previous three years and enjoys teaching financial aid. She received a bachelor's degree in Secondary Mathematics Education and Master's Degree in Student Affairs in Higher Education from Indiana University of Pennsylvania and a second bachelor's degree in Business Administration/Accounting from Millersville University. She is married to her husband, Danny, and they have a four-year old daughter, Alana.
NASFAA U Course Policies
Attendance
NASFAA U courses are 100% online with an asynchronous focus, meaning the individual attendee can log on anytime/anyplace (assuming they have Internet access) and participate in course requirements – naturally there are due dates they will need to adhere to, i.e. weekly assessments that must be completed. There are also weekly synchronous class meetings. These live "Get-Together" classes last approximately one hour and recorded for on-demand viewing by the course attendee. While attendance is optional, we do encourage attending due to the highly collaborative nature of the courses. Please see the following Get-Together schedule for this course (subject to change at the discretion of the course instructors):
09/11/17 - 2:00 pm ET - Intro Session and Lesson 1 Instruction
09/14/17 - 2:00 pm ET - Application Session
09/18/17 - 2:00 pm ET - Lesson 1 Review and Lesson 2 Instruction
09/21/17 - 2:00 pm ET - Application Session
09/25/17 - 2:00 pm ET - Lesson 2 Review and Lesson 3 Instruction
09/28/17 - 2:00 pm ET - Application Session
10/02/17 - 2:00 pm ET - Lesson 3 Review and Lesson 4 Instruction
10/05/17 - 2:00 pm ET - Application Session
10/10/17 - 2:00 pm ET - Lesson 4 Review and Lesson 5 Instruction (Please note this is a Tuesday session due to federal holiday.)
10/12/17 - 2:00 pm ET - Application Session
10/16/17 - 2:00 pm ET - Lesson 5 Review and Lesson 6 Instruction
10/19/17 - 2:00 pm ET - Application Session
10/23/17 - 2:00 pm ET - Lesson 6 Review and Lesson 7 Instruction
10/26/17 - 2:00 pm ET - Application Session
10/30/17 - 2:00 pm ET - Lesson 7 Review and Lesson 8 Instruction
11/02/17 - 2:00 pm ET - Application Session
11/06/17 - 2:00 pm ET - Lesson 8 Review
Cancellation
By submitting your registration, you agree to the following cancellation schedule:
$25 cancellation fee before September 7, 2017
$50 cancellation fee September 7 - September 10, 2017
If you do not cancel by 6:00 am ET September 11, 2017, you will be responsible for the full amount of the registration fee. Medical emergencies will be re-scheduled to another available course with a doctor's note.
Requests to cancel must be sent to nasfaa-u@nasfaa.org.
Additional Questions
For additional questions, please review the helpful guide of Online Course Frequently Asked Questions.