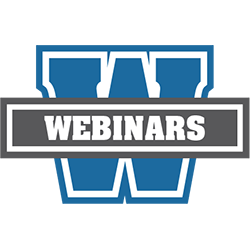 Air Date: Wednesday, June 7, 2017
Duration: 90 minutes
Available Until: June 6, 2018
Price: $120 members/$240 nonmembers. Free for webinar package purchasers and Value Plus members, but users must register in advance.
Sometimes it seems like the need for students to provide documentation in the financial aid office is endless! What document do you need? When do you need it? Why do you need it? Join NASFAA's Dana Kelly, Chief Training Officer, and Amanda Sharp, Online Instruction Manager as they guide you through the maze of documentation you face every day.
Presenters
Dana Kelly, Chief Training Officer, NASFAA
Amanda Sharp, Online Instruction Manager, NASFAA
Objectives
This webinar will explain:
How to identify different types of documentation financial aid administrators are required to collect for depending on circumstances

How to explain documentation requirements to students

How to develop and document best practices for your institution's financial aid office