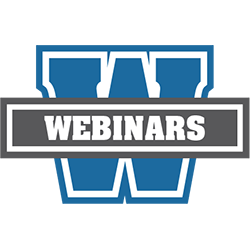 Air Date: February 8, 2018
Duration: 60 minutes
Price: Free for NASFAA Members and non-members, but users must register in advance.
Available Until: February 7, 2019
Schools are virtually always surprised by something found during a NASFAA peer review. It's the classic case of "you don't know what you don't know," but the NASFAA peer review brought these issues to light. Register for this webinar to hear from a panel of schools about the benefits of a NASFAA peer review.
Speakers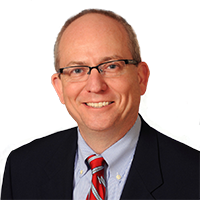 Dr. Joe Sherlin currently serves as the Vice President of Student Affairs at East Tennessee State University, a public university with an enrollment of approximately 14,600. His job responsibilities include leadership, planning, and oversight for the Division of Student Affairs. At ETSU, the Division of Student Affairs includes 18 student support and engagement units, including the Office of Financial Aid. Prior to assuming the role of Chief Student Affairs Officer in 2009, Dr. Sherlin worked as the chief conduct officer for the campus and directed first year programs. Dr. Sherlin has worked in university housing at Xavier University and The Ohio State University, and in organizational development and student conduct at the University of Maryland, College Park.

Catherine Morgan has worked in financial aid since 2004. She started her career in the financial aid office at a community college working in various capacities, including five years as assistant director and three years as director. She is currently the director of financial aid at East Tennessee State University, a four-year public institution, in Johnson City, Tennessee where she has strived to reduce staff workloads and manual processes by streamlining and automating processes.

Jessica Ayres will soon be celebrating 20 years in the financial aid industry. Her career has taken her to state universities, private non-profit and private for-profit institutions, clock-hour schools, and even a few years at a FFELP lender. She has two NASFAA credentials and has served on both WASFAA and CASFAA committees. Twice she has been recognized for outstanding customer service. When she is not "nerding" out about financial aid, you can find her hiking all over the California Bay Area trails or curled up on her couch with a good book.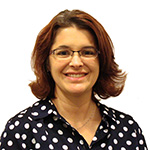 Mandy Sponholtz
Standards of Excellence Administrator
NASFAA
Moderator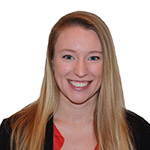 Margot O'Meara
Training and Assessment Technical Specialist
NASFAA
Technical Requirements
Before accessing your webinar, ensure you meet the technical requirements. You also will need to download Flash Player, and we highly recommend using Google Chrome as your browser while viewing the webinars. Contact webinars@nasfaa.org with any questions.