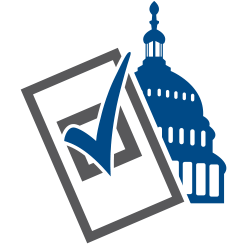 On this page, you'll find proposals that modify the existing campus-based aid programs, which include the Federal Supplemental Educational Opportunity Grant (FSEOG), Federal Work Study (FWS), and the Federal Perkins Loan program.
For campus-based aid proposals from the previous sessions of Congress, visit the Legislative Tracker Archive: Campus-Based Programs.
*NEW*

Classroom to Careers Act of 2019
S. 839
Sponsor:
Sen. Gillibrand (D-NY)
Co-Sponsors:
3 (3 R; 0 D)
Introduced:
3/14/2019

NASFAA Analysis & Coverage: This bill would allow students to work full-time hours in a work-study position and would impose restrictions on the nature of all work performed under the Federal Work-Study (FWS) program. The bill would add a new requirement, applicable to all FWS employment, that all work performed under FWS must comply with the requirements of the Workforce Innovation and Opportunity Act, which took effect in 2016.