Two Perspectives on Student Unit Records

The "Student Right to Know Before You Go Act," is bipartisan legislation designed "to ensure that a wide range of comparative data about higher education programs is more readily available for prospective students and their families," according to the website of Senator Mark R. Warner (D-VA) who introduced the bill on May 9, 2013, along with Senators Ron Wyden (D-OR) and Marco Rubio (R-FL). The bill would require institutions to collect and report information about student success and completion rates, salaries by major/program, and similar data. Schools would track students while they are in school as well as in the workforce via a federal student unit record data system (SURDS) to be administered by the Department of Education.
Debate about implementing a federal SURDS is not new, but the recent bill has reignited questions about public disclosure and right to know, research needs, data collection issues, and privacy. NASFAA invited Hans Peter L'Orange, of the State Higher Education Executive Officers Association (SHEEO), and Frank J. Balz, of the National Association of Independent Colleges and Universities (NAICU) to offer brief summaries of their views on the issue.
* * * * *
Student Unit Records Are Critical to Evaluating Our Effectiveness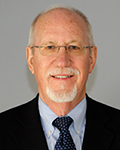 By Hans Peter L'Orange
A rapidly changing global economy, shifting demographics, and concerns about our ability to maintain a competitive workforce have focused national attention on America's educational systems, highlighting their critical role in ensuring a productive and creative future for our country. As a result, America's colleges and universities are expected to perform at higher levels than ever before to prepare all students to meet increasingly competitive standards of achievement, the knowledge and skills needed for a vital democracy, and the escalating demands of the workforce.
Central in addressing these needs are robust and aligned data systems that document the achievement of students and postsecondary education institutions, as well as respond to questions about our investments in higher education. Questions that can be fruitfully examined using data drawn from such systems include:
What does the overall flow of students through the educational pipeline look like?
What experiences (curricular or environmental) are most likely to affect student progression and completion?
What facilitates successful student transitions across specific boundaries, for example from high school to college, from two-year colleges to four-year colleges, or from either of these to and from the workplace? How do these transitions differ for various types of students?
There is a growing policy imperative to address these educational issues. While data alone does not guarantee improvement in performance, many of these important public policy and research questions can only be addressed through utilizing Student Unit Record Data Systems (SURDS). These data systems serve two critical purposes:
1) They can evaluate the progress of individual students and make appropriate modifications as those individual students move through (and between) our educational systems; and
2) They can help assess the overall effectiveness of institutional practices and system/state policies designed to promote student success.
Analyzing student unit record data provides valuable feedback to both educators and policy makers as they work to improve educational outcomes. Unit record data have value even if they are not used to report individual student-level data but are used in the aggregate to analyze the experiences of groups of students with similar characteristics. These analyses, often predictive, frequently support adjustments in educational practices and ultimately impact student experiences.
To provide all of these bene?ts, it is necessary to collect data on individual students over time and analyze the numerous and diverse factors that impact their success. It is equally necessary to safeguard the privacy of individual records. Effective privacy safeguards ensure the data are secure from non-authorized access, using essentially the same tools and procedures employed in con?dential employment, bank, health care, and governmental databases. Numerous examples are already in place in many postsecondary education institutions and in many state systems.
Good decisions require good data, and unit record systems provide a comprehensive foundation for documenting the achievement of all students, schools, and colleges. Effective systems inform stakeholders of the condition of education, thereby helping practitioners and policy makers diagnose problems, identify effective educational practices and make systemic modifications if necessary. As the use of this information continues to evolve, exemplary data and analytic systems will become more efficient and will be implemented in ways that increase the ability of educational practitioners and policymakers to appropriately utilize unit record data when making decisions – within an institution, a system/state, and ultimately, across the entire spectrum of P-20 education.
Hans Peter L'Orange is Vice President for Research and Information Resources for the State Higher Education Executive Officers Association (SHEEO).
Privacy vs. Peeping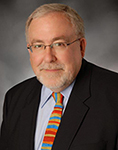 By Frank J. Balz
In a graduate seminar on research methodology, I read a brilliant work, The Conduct of Inquiry by Abraham Kaplan. I wish I could say that I remember all I read, but one particular caution has remained with me. Known as Kaplan's "law of the instrument," it states: "Give a small boy a hammer, and he will find that everything he encounters needs pounding."
Kaplan's point was that some scientists become so enamored with one research tool that they apply it to everything. This may define the state of play with student unit record data systems (SURDS) in recent years: discussions of what policy issues are to be addressed, and why individual student data are necessary to answer such questions have been virtually absent. Instead, SURDS has become an end in and of itself: gather all data on everyone and then decide what to do with it. To date, several hundred million dollars have been spent on state systems without much to show for the effort.
Privacy is paramount. The National Association of Independent Colleges and Universities (NAICU) has taken an active role in highlighting the serious problems with proposals made at the federal level to establish a comprehensive SURDS for all students. First and foremost, NAICU believes that the act of enrolling in college, even if for a single course, should not require permanent entry into a federal registry. No proposals allow individuals either to opt into or out of the data base, or even to be informed of its existence. Postsecondary institutions also have the legitimate concern that the existence of such a massive registry will prove irresistible to future demands for use and expansion beyond educational purposes.
So far, we have seen no evidence that the benefits to be derived from such a system would outweigh the considerable privacy concerns. A wealth of aggregate data at the institutional level and sample data at the student level has been available for many years to inform any number of policy questions. They remain valid avenues to pursue, if they are adequately matched with policy inquiries.
Some writers have tried to equate privacy with data security. These are both important, but different, issues. The question of whether data can be breached (security) is not the same as the question of whether it should be collected (privacy). NAICU recognizes that there are instances in which it is appropriate to collect individual student data, for example, collecting data from recipients of federal student financial aid to comply with regulations in the awarding of aid.
Calls for individual student data nationwide often cite "accountability." At the heart of the accountability issue, institutions have the responsibility to define their missions and the means for assessing their progress toward their goals. They then have the responsibility to convey appropriate information to the appropriate constituents. Students and their families need information to make informed choices among institutions. Policymakers need aggregate-level data on the status and progress of higher education.
The solution is to match the measurement with the goal, not to collect whatever individual data exists and then decide how to use it. Policymakers need to define what issues they want to address, what research questions best address those issues, what data inform those questions, and what tools can supply those data within our culture of rights and laws.
Frank J. Balz is Vice President for Research and Policy Analysis for the National Association of Independent Colleges and Universities (NAICU).
What do you think about SURDS? Please lend your voice to the discussion below.
The opinions offered and statements made in Student Aid Perspectives articles do not imply endorsement by NASFAA or guarantee the accuracy of information presented.
Publication Date: 7/10/2013
---