Are You Sitting Down? Communicating Bad News Effectively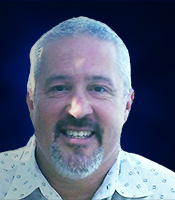 By Brad Mello
I stood in disbelief and shock at the university's financial aid counter. Embarking upon my doctoral program in communication in 1989, the first news I received was that all my federal financial aid had been cancelled because, I was told, I had made too much money the year before. That was very bad news!
The clerk explained that financial aid could not be awarded based on my current-year earnings, but instead on what I'd earned as an instructor at two different colleges in the previous year: a whopping $20,000. (This was long before the 1993 introduction of unsubsidized loans.) Of course, my earnings would soon plummet to my new teaching assistant salary of $7,500. I had been counting on federal financial aid to make ends meet.
Without sympathy or understanding, the financial aid assistant who broke this bad news to me simply said the university could not award the funds I expected. Then she turned around and left, moving on to another task, while I remained at the counter, shocked and terrified. I didn't move. I was stuck, far from home, with about $300 to my name and no financial aid in sight. I had no idea how I was going to pay bills or buy food, let alone begin my doctoral studies.
Fortunately, another assistant on the financial aid team saw my distress and asked what was wrong. This team member was a better, more supportive communicator. She said that she understood how scary all this must feel, brought me into a smaller financial aid counseling room (probably so I would not upset other students in the office), and said she would do what she could to help. With just a few words and actions, she helped me to understand my options and find solutions to my circumstances.
My experience illustrates how the very process of communicating bad news can be crucial for financial aid professionals and students alike. The first assistant was concerned only with conveying information, regardless of the consequences. The second assistant understood the importance of empathy and concern in the communication of bad news. Without making any promises, she took the time to acknowledge my obvious distress; listened to my concerns; was open to a sustained, problem-solving interaction; and sought creative, alternative solutions. It made all the difference.
Breaking Bad News with COMFORT
Associate Professor of Communication, Melinda Villagran led a team of communication scholars to develop a model for breaking bad news called COMFORT. In a 2010 article in Communication Education, Villagran and her team explain that the COMFORT model highlights seven specific communication competencies that are necessary when breaking bad health-related news: Communicating, Orientation, Mindfulness, Family, Ongoing, Reiterative, and Team. While they developed the model for physicians and other health care providers, it can be applied to any interaction where bad news must be communicated.
Communicating: In an interaction involving bad news, effective communicators remember and practice four components of competent communicating:
View the interaction as a dialogue or conversation, rather than as a monologue. Listening is a crucial component of effective communications, and rewording and reflecting what the speaker is saying and seems to be feeling can be excellent tools to make sure that true understanding occurs.
Adapt communication practices as the dialogue continues and evolves.
Remain self-aware. Be very careful about which words are chosen and their power in conveying verbal messages.
Recognize and monitor nonverbal behaviors, which convey a great deal of unspoken communication.
Orientation: When breaking bad news, skilled communicators know they have the power to guide and shape the orientation and perspective of the bad news recipient. Conveying hope, reasonably and honestly communicating negative outcomes and possibilities, and realistically and practically suggesting solutions are all skills that allow for a shift from a hopeless to a constructive perspective.
Mindfulness: Communicators who break bad news in a mindful way are present and involved in the interaction. They are physically, psychologically, and emotionally engaged, without regard for previous scripts, interactions, or prejudged expectations.
Family: In many situations that involve breaking bad news, the person receiving the bad news will need support from others who can help them cope. Often these are family members, but they may include friends, clergy, and others. The good communicator urges the bad news recipient to seek support from family and friends, or even counseling professionals on campus.
Ongoing: Too often, communicating bad news is seen as a "one-and-done" communication experience. But this communication may just be the start, and the knowledge that there is a possibility for ongoing communication to resolve the problem can help bad news recipients successfully cope. Thus, communicating the possibility of ongoing interaction—for example, offering assistance in securing alternative funds or applying for future financial aid—is critical.
Reiterative: It may be necessary for the party communicating bad news to reframe or rearticulate the bad news in ways that help the other party understand and cope with the messages and eliminate ambiguity. Good communicators are sensitive to the possible need for patient, reiterative communication.
Team: Recipients of bad news often feel shocked and lonely. Good communication will let them know they are not alone—there are people to help and a team of supporters on their side. Even if it is not possible to resolve the problem at hand, just knowing that someone else cares about the bad news and its impact can mean a lot to the listener.
My story ended well. The second financial aid team member could not solve the intractable federal student aid problem, but she was able to obtain an emergency loan through the campus alumni association so that I could pay my rent and buy food until my teaching assistant salary kicked in the following month. Her skillful communications—including empathy, patience, and a willingness to seek viable alternative solutions—made the bad news bearable. Breaking bad news is never easy, and the outcomes are not always positive, but good communicators can improve the experience by following the COMFORT model.
Brad Mello, Ph.D., is associate director for academic and professional affairs for the National Communication Association. Trevor Parry-Giles, Ph.D., associate director for academic and professional affairs for the National Communication Association, contributed to this article.
What are your thoughts? Join the discussion below in the comments section and let us know what you have found works best when communicating bad news to students and families.
Publication Date: 8/22/2013
---