Helping Students Make Cents of College Costs, Financial Aid, and Net Price

By Diane Cheng, Hamilton Freeman, and Dave Leopold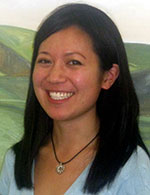 Every year, millions of students and families grapple with the daunting questions of whether to go to college, which schools to apply to and ultimately attend, and how to pay for it all. Too often, families approach what may be the most important financial decision of their lives armed with incomplete or confusing information about their options. Recent surveys by the College Board and Art & Science Group, LLC have found that more than half of prospective students consider colleges—and even rule some of them out—based on "sticker price" alone, without considering the amount of financial aid that may be available to them. However, new data from the Department of Education show that almost three-quarters of all undergraduates received financial aid in the 2011-12 year.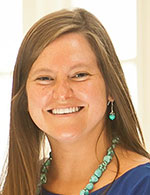 Student-friendly approaches to net price calculators (NPCs) and financial aid award letters can make an enormous difference in helping students and families understand college costs and their options for meeting them, at all stages of the process.
Early Information
Before deciding where to apply, students can use NPCs to view early estimates of the full cost of attendance, grant and scholarship aid, and the "net price"—that is, the remaining amount they would have to save, earn, or borrow to attend a particular college. These calculators have great potential to help families start thinking about costs and financial aid early in the college search process.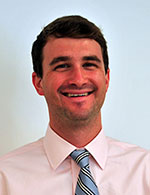 Unfortunately, many of these online tools are not student-friendly. The Institute for College Access & Success' (TICAS) report, "Adding It All Up 2012: Are College Net Price Calculators Easy to Find, Use, and Compare?" reveals that among the 50 randomly selected schools in their study:
Nearly one-quarter did not have a link to their NPC on their website's financial aid or college costs page. Even when the link was on a relevant page, it was often hard to find.
Almost one-third of colleges reported links to the U.S. Department of Education that would not actually help students and families find their net price calculators.
The number of questions asked of users by the NPC ranged from eight to about 70.
More than one-third of NPCs asked users for detailed, difficult-to-access financial information, such as parents' "total adjustments to income."
Nineteen NPCs provided estimates of self-help (work and loans), but some colleges did not clearly differentiate it from grant and scholarship aid. These 19 schools subtracted the self-help amount from the legally required net price to generate a much lower figure, sometimes called "estimated remaining cost," which was nearly always presented in the same size or more prominently than the "net price."
Some calculators requested personal contact information and did not make clear that providing it is optional. The majority of calculators did not say anything about whether students' information would be used or shared.
Forty percent of the calculators provided estimates based on data from as far back as 2008-09 or 2009-10.
To make these tools easier for students and families to find, use, and compare, colleges should post their NPCs prominently on the financial aid or costs sections of their websites and submit direct URLs for their net price calculators to the Department of Education (per ED's 2013 guidance) so that the ED's consumer websites display accurate and up-to-date net price calculator links. The number of detailed questions—especially required questions—should be kept to a minimum, and it should be clear which questions are really required.
Once families complete the NPC, they should be able to easily find the full cost of attendance, grant aid, and net price, and the net price should be the most prominent figure on the results screen. NPCs should be as up-to-date as possible, so net price estimates are no more than two years behind the current academic year.
The TICAS report describes these and other recommendations, and many are echoed in recent guidance from the Department of Education posted at the Net Price Calculator Information Center.
Comparing Financial Aid Awards
After students have applied and been accepted to colleges, they face the challenges of deciphering and comparing financial aid award letters from different schools. The sheer amount of variation in award letters can be overwhelming for students and families, who can also struggle with unclear or confusing terminology and acronyms. To best serve prospective students, award letters should:
Prominently display the full cost of attendance, total grant aid, and net price.
Group aid by type, separating gift aid (i.e., grants and scholarships) from self-help (i.e., work-study and loans).
Be consumer-friendly and avoid jargon. Spell out all acronyms and abbreviations, and make sure to define the different types of financial aid so that families understand the difference between a grant, scholarship, or waiver; a subsidized and unsubsidized Federal Direct Loan, Federal PLUS Loan, or other type of loan; work-study; etc. Also, define important terms, such as financial need and Master Promissory Note, which financial aid professionals may hear daily but are unfamiliar to many families.
Explain deadlines and the steps students must take to accept or reject, receive, and keep the awarded aid.
Provide contact information for the financial aid office.
Schools can also help families understand and compare their financial aid packages by adopting the Financial Aid Shopping Sheet, a voluntary model format for financial aid offers jointly developed by the Department of Education and Consumer Financial Protection Bureau. By standardizing the format and elements of award letters in a way that meets many of the above criteria, the Shopping Sheet can help students and families make more informed decisions about which college to attend and how to pay for it.
Making financial aid communications more consumer-friendly would make a big difference at all stages of the college decision process. Armed with clear, timely, and comparable information about costs and financial aid, students and their families will be better positioned to find a school that is a good fit, both financially and academically.
*****
By Diane Cheng from The Institute for College Access & Success (TICAS), with special thanks to Hamilton Freeman from Green Hope High School and Dave Leopold from uAspire.
What are your thoughts on how to best help students and their families look beyond the "sticker price" to get an accurate idea of what they may have to pay? Please lend your voice to the comments section below. We want to hear your perspective!
Publication Date: 11/25/2013
---