One Loan: It's Really that Simple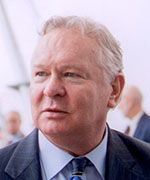 By Rick Shipman
During the several federal student loan panels I have participated in the past two years, one issue has always emerged: the "one loan program." Although the idea of a single federal student loan program has strong support among some financial aid professionals (and many believe it would have strong support with families), it has not gathered support at the federal level. What do those in the financial aid trenches see that lawmakers do not? Conversely, what do lawmakers see that financial aid professionals might be missing?
The proposed one loan program:
Combines the Federal Direct Loan, the Federal Perkins Loan, the various health professions loans (and perhaps even the Teach Grant) and the Graduate PLUS Loan into a single unsubsidized loan that is available to students enrolled at least half time at eligible institutions. (It would not eliminate the Federal Parent PLUS Loan, which would remain completely separate.)
Sets annual and aggregate borrowing limits sufficiently high to allow students to cover the cost of education, whether at the undergraduate or graduate level and whether at a public or private institution. This is an important aspect of the one loan program because current loan amounts, while reasonable for some students at some schools, are too low for many students at many schools. Unless these limits are increased under a well-conceived federal loan program, students will continue to turn to private loans, credit cards, excessive work hours, and other alternatives that thwart quick degree completion.
Continues to allow schools, especially community colleges, to set a lower maximum borrowing limit if they believe a lower limit is appropriate for their students.
Includes forgiveness provisions for borrowers who work in professions that Congress determines (subject to regular reassessment) are in the national interest to be subsidized in this way.
Uses income-based repayment and collections through the federal payroll tax system.
Bears a modest interest rate that is set annually for the life of the loan.
The one loan program greatly simplifies the financial aid award notice for borrowers and their families. It provides only one set of terms that can be much more easily explained and understood than the confusing terms and options found in the existing panoply of loan programs. It also means borrowers have only one promissory note and one entrance and exit counseling session to complete. A single repayment plan results from a single loan program, further simplifying the process for borrowers.
The one loan program is also easier to administer and would lower the cost of administration at both the federal and institutional levels. Savings are difficult to estimate, since the federal government does not directly compensate institutions for the costs associated with running the federal loan programs, but the streamlined nature of one loan is likely to save both schools and the government millions of dollars. For example, one loan streamlines awarding by eliminating all of the references to other loan programs; it streamlines disbursement by eliminating the duplicative promissory notes and terms and conditions statements currently required for the different loan programs; and it streamlines collections by focusing on just a single loan repayment.
With so many clear benefits, why don't we already have one loan program? One reason may be historic political backing for existing loan programs. If a member of a political party had introduced or promoted previous legislation supporting a specific federal loan program, they would find it difficult to support legislation to end that program. Another factor may be pressure by some higher education groups to discourage increased student borrowing capacity. This perspective stems from two assumptions:
Increased loan limits will lead to increased cost of attendance and force additional borrowing, and
Keeping loan limits down will lead to additional gift aid dollars from the federal and governments or schools.
A 2014 U.S. Government Accountability Office study released this year found no causal relationship between student loan limits and cost of attendance. Similarly, there is no reason to believe that a single loan program would increase the cost of attendance or that reduced loan limits would lead to additional gift aid. In fact, many in the financial aid profession have witnessed the negative effects of reducing access to student loans, as students often bridge the tuition gap in detrimental ways. For example, they enroll in a reduced credit load to lower tuition, which makes their loan money go further but ultimately extends their time in degree and increases their overall debt. They to attempt to borrow private loans, which are often more expensive and/or are out of reach for students who cannot get a cosigner or show adequate ability to repay. They charge education costs to their credit cards with no safety nets and extremely high interest rates. They work excessive hours to pay for tuition, reducing study time and threatening their ability to succeed in attaining the education they are paying for. And they sometimes simply drop out. Clearly, reducing access to federal student loans is not the best for many students.
Numerous higher education groups have proposed a one loan program over the past several years. Perhaps Congress simply has not given enough attention to this issue to recognize the program's benefits. Cutting institutional and federal administrative burden and costs makes sense, especially when it achieves the more important goal helping students and families make informed decisions about financing their education, and better manage their student loans. A one loan program would achieve all of those goals.
Rick Shipman is director of financial aid for Michigan State University.
What do you think of a one loan program? How might it affect students and families at your institution? Do you foresee any problems in moving to a single federal loan program? Please join the discussion below. Your comment will appear with just your first name and last initial.
Publication Date: 4/29/2014
---