Meet NASFAA's 2015 Policy Intern, Angel Flores!

Hello NASFAA members!
It is a great honor to introduce myself to you. I am Angel Flores, NASFAA's Dallas Martin Endowment (DME) Policy Intern for Summer 2015! During these next three months, I will have the pleasure of sharing my personal experiences with you as I learn more about the intricate world of federal student aid policy in our nation's capital. Without your contributions to the DME, I would not have been given the opportunity to learn more about, and advocate for, federal student aid. Currently, I am an undergraduate Business Management major at the Eller College of Management located at the University of Arizona. Prior to that, I attended Coconino Community College and Pima Community College, receiving my associate degree in Business Administration.
During high school, I had the opportunity to gain real-world legal experience by interning at two law firms, which specialized in administrative, Native American, and estate planning law. This exposure to the legal field at an early age, I believe, sparked a passion in me for learning about federal regulations and made me appreciate the tireless efforts required by the professionals who uphold them for a living.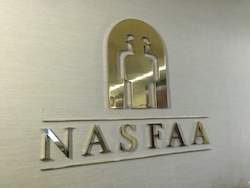 In my freshman year of college, I decided to look for an on-campus Federal Work-Study job to help cover my living expenses. After learning that the financial aid office was looking for a Federal Work-Study student to join their team, I decided to pursue the opening which happily ended in me being offered a part-time position. Once I started working in the financial aid office, it did not take long for me to develop a strong passion for and interest in federal student aid. The research and analytical skills I gained while working in the legal profession enabled me to better comprehend and appreciate my financial aid work responsibilities. All of the many components and factors that went into determining a student's eligibility fascinated me. Having a particular interest in Federal Methodology and wanting to know how and why it was created, I often found myself spending a considerable amount of time outside of work researching and reading materials such as the Financial Aid Bluebook and Dear Colleague Letters that are published by the Department of Education.
When I learned that NASFAA offered a summer internship focused on policy and advocacy, I became ecstatic at the very real possibility of living in D.C. and being able to work with pillars in the financial aid community to help ensure that financial hardships do not prevent students from achieving their educational goals.
So far in this internship, I have attended several meetings and sat in on multiple conference calls. My favorite event that I've attended so far was a working group meeting hosted by The National College Access Network (NCAN) and the Urban Institute, which was funded by the Bill and Melinda Gates Foundation. My favorite speakers were those from the IRS, the Supplemental Nutrition Assistance Program (SNAP) and Medicaid Program. One of the primary focuses of this event was to collaborate and share ideas on how low-income families benefiting from social programs can become aware and educated sooner on the financial assistance available to them upon entering college. The ultimate goal in this initiative is to reach families sooner and educate them on the financial assistance available to them in order to better motivate and prepare them for college, both educationally and financially.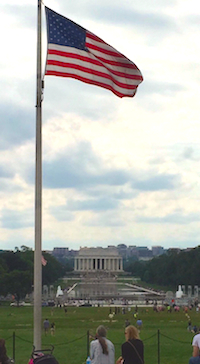 In addition to my work activities, I have managed to see the White House, Washington Monument, Lincoln Memorial, and get lost for several hours on the D.C. Metro. Part of my excitement in working for NASFAA this summer comes from the opportunity I now have to share all of the personal experiences I've had in working directly with students on the frontline of financial aid for three years. I strongly believe that knowledge is not power, but rather, applied knowledge is power. With the knowledge and insight that I gain from this internship, I hope to give you all a new perspective on the issues surrounding the funding and affordability of higher education. Thanks to this internship, I am now able to increase my understanding of the federal regulations that govern federal student aid and take full advantage of my incredibly knowledgeable coworkers and mentors here at NASFAA!
As I look at my jam-packed calendar, I can not wait to share my personal experiences with you and hopefully give you a glimpse into what it's like working at an exciting place like NASFAA! I welcome and encourage you to contact me directly with any questions or comments you may have at my email: floresa@nasfaa.org and to leave comments in the comments section below.
Publication Date: 6/17/2015
---