Policy, Profile, and PLUS Loans

Whew! I now understand why those in the Higher Education policy field attend meetings so frequently, almost daily really. Having attended so many thus far, the need for them has become quite clear. I recently got the chance to attend the Committee for Education Funding's (CEF) weekly meeting by myself. Within the first 30 minutes I was updated on the most pressing issues for all levels of education and was filled in on several new legislative proposals that could greatly impact higher education. I feel these weekly meetings provide a great forum for those in the education field to not only recap what important projects and issues they are currently involved in, but to also encourage collaboration and feedback from someone who may offer a different perspective. This is really evident before and after the weekly meetings when CEF attendees chat with one another about the potential legislative changes that could impact their work and ideas on how to combat them.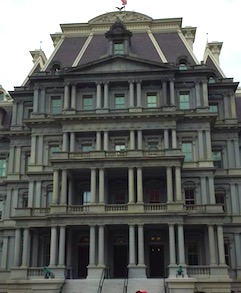 In other news, preparing for NASFAA's National Student Aid Profile event on Capitol Hill is keeping me very busy. As the event quickly approaches, I am finalizing the presentation that the NASFAA staff will give and working to ensure our invite list is complete. With the passing of each day, I become more excited to not only see how the event will turn out, but what the response will be.
In between attending meetings and working on the profile, I found some time this week to sit in on my first webinar! The webinar topic was Direct PLUS Denials and Additional Direct Unsubsidized Loans and I initially thought understanding the subject matter would be a piece of cake given my prior knowledge on the subject, and especially of PLUS loan denials. Well, what a wake-up call that was. Who knew PLUS denials and the subsequent awarding of additional Direct Unsubsidized loans was such an intricate process?! An added bonus was learning about how professional judgement (PJ) adds a whole new layer of complexity to PLUS denials and awarding additional Direct Unsubsidized Loans. Although the content may have been geared more toward those at the director level, and quite honestly went a bit over my head, I thoroughly enjoyed it and was grateful to finally cross "find out what a webinar is" off my to-do list.
Also this week, in an effort to build my knowledge of federal student aid and policy, I gathered a stack of reading materials published by NASFAA and by the Department of Education (ED) that I have accumulated since being here. Although I have just scratched the surface in reading up on my various federal student aid curiosities, I am eager to plow through most (if not all) of the policy documents I have amassed during my time here! With the weekend quickly approaching, I am starting to plan out what new attraction(s) I want to see! I still really want to visit the Washington National Cathedral. From what I hear, it is a beautiful, old, historic church that has marvelous architecture and design. Hopefully, the fact that this church is only a 10 minute bus ride away will motivate me to go out and finally see it. I am also starting to finalize my plans for the Fourth of July! I had planned on taking the time to explore outside of D.C. during the extra-long weekend, but several other interns and locals I spoke with urged me to stay in D.C. and go to the celebration on the National Mall. I've been told by the locals that it is one of those things that you must do "at least once, but never again." From what I hear, the traffic and amount of people that attend is enough to make you only want to experience it once. No matter what, I am incredibly excited and eager for it to be here already! I look forward to what I'm sure will be an incredibly energetic atmosphere. I will be sure to take pictures to share with all of you!
As I wrap this blog up, I want to send a thank you to all of those who have followed my first two blogs and promise there is a lot more to come! Enjoy your weekend everyone!
Publication Date: 6/26/2015
---