10 Questions with JSFA Special Edition Guest Editor Laura Perna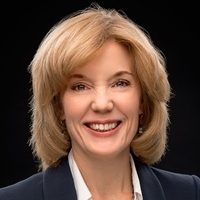 By Brittany Hackett, Communications Staff
On November 2, NASFAA will release a special edition of the Journal of Student Financial Aid (JSFA), guest-edited by Dr. Laura Perna, James S. Riepe professor and founding executive director of the Alliance for Higher Education and Democracy (AHEAD) at the University of Pennsylvania. In anticipation of the special issue, here are 10 questions with Perna about the importance of the JSFA and financial aid.
How long have you been working in higher education research and how did you get your start in the field?
My first job after graduating from college was working as a policy analyst for the county executive in Hudson County in New Jersey. My responsibilities included examining ways that county government might help assist residents of the county to be prepared for the new jobs that were being created as the economic base shifted from manufacturing to financial services. My next job was working for a paralegal school where my responsibilities included processing financial aid applications and ensuring compliance with federal, state and accreditation requirements and regulations.
These two positions piqued my interest in public policy issues generally, and financial aid policy in particular. I then enrolled in the master's in public policy program at the University of Michigan, and then continued on at Michigan to earn my doctorate.
Why is the JSFA valuable to higher education research and the financial aid community?
JSFA plays a very important role in connecting researchers and the financial aid community. JSFA is uniquely situated to play this important role.
As the guest editor of this issue, what can readers look forward to? What makes this issue special?
This special issue recognizes an important moment of time. President Lyndon B. Johnson signed the Higher Education Act into law 50 years ago. Many benefits have come from the programs authorized under this important legislation. But, the persisting gaps in college enrollment, choice, and completion based on family income and other demographic characteristics suggest that more work is required.
Together, these papers offer useful reflections on noteworthy contributions of the student financial aid programs that are authorized under Title IV of the Higher Education Act, while also identifying changes that should be made in the next reauthorization to both maximize the public benefits of higher education (by increasing the nation's overall higher education attainment) and level the playing field for higher education opportunity (by reducing the financial barriers to college access, choice and completion).
Your first solo article as a researcher was published in JSFA. What was the topic and why did you feel it was important to do research on it?
My first single authored piece, published in JSFA in 1998, was entitled, "Does Financial Aid Help Students to Attend Higher Priced Colleges ?" This article was based on my dissertation. This research came from a personal experience that I had; money mattered a great deal in determining the colleges that I (the oldest of four girls) and my younger sisters attended. This study was designed to inform understanding of the role of financial aid in influencing college choices using a national database.
What are the biggest challenges facing higher education and financial aid today? Any ideas on how to solve them?
There are lots of challenges, but one challenge that I'm thinking about now has to do with the reality that affordability is determined by multiple fiscal levers (state appropriations, tuition setting policy, federal student aid policy, state student aid policy, institutional financial aid policy) and is relative to family income and wealth. We – as researchers, policymakers, and practitioner – tend to think about policies in isolation. I am currently thinking about how we might encourage greater alignment of these multiple levers so as to maximize the benefits of the investments being made in financial aid.
What is on your desk right now?
I have several current projects. One is examining the ways that federal policymakers use research and other sources of information to inform federal policymaking. Another is designed to understand and quantify the non-economic benefits of higher education. A third is looking at the implications of promise programs.
What is one place you'd like to go if you could go anywhere?
I love to travel! I am just back from participating in an international conference on "Inequalities of access to higher education: The role of policies, institutions, and markets." Hosted by SciencesPo in Paris, the conference included presentations from researchers from more than 15 countries. It is clear researchers, policymakers, and practitioners across the globe are trying to address a similar set of questions: Who gets to go to what types of higher education institutions and programs? How can public policies and institutional practices reduce the stratification of our educational systems? Who pays the costs of higher education? The answers, of course, vary by context. But, I have learned so much through this and other opportunities to learn about how these types of questions are playing out in other nations.
What has been your best experience or biggest accomplishment in your professional career?
I am currently president of the Association for the Study of Higher Education (ASHE). The ASHE conference will be held Nov. 4-8, 2015 in Denver. I am very excited about the initiatives that my colleagues and I have planned for this conference and am proud of the other activities that we have advanced over the course of my year as president.
What is one thing that would surprise your colleagues about you?
I'm not sure if these are surprises, but I am the proud mother of two terrific kids (a daughter who is a freshman at Stanford and a son who is a high school junior). Much of my weekend time is pleasantly occupied traveling to and watching my son's baseball games.
If you had one wish for higher education, what would it be?
I wish we could figure out a way to truly level the playing field for higher education. Inequality is structured into so many different aspects of our society, and these inequalities create systemic barriers that limit higher education opportunity and outcomes for too many students. Whether you go and complete college should not depend on your family's income, your race/ethnicity, or other demographic characteristics, and it shouldn't depend on the school that you happen to attend or the state or nation that you happen to live in.
Publication Date: 10/26/2015
---