Thoughts from a Past National Chair: The Financial Aid Whisperer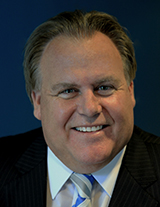 By Michael J. Bennett, associate vice president of financial assistance services at St. Petersburg College 
I am a dog lover and fan of the TV show Dog Whisperer with Cesar Millan. 
If you came to our home early Saturday morning you would find my dog Jerry and me, watching our favorite Dog Whisperer episodes.
One of our favorites is about a decorated K-9 explosive-sniffing Alcohol, Tobacco, and Firearms (ATF) Labrador retriever named Gavin. In 2005, following a 45-day stint in Iraq and two hurricanes that threatened his home on the Florida coast, the formerly fearless Gavin started exhibiting severe symptoms of terror and began to shut down. Because of his aversion to loud sounds, Gavin was retired from his ATF duties and Cesar was called in to help him to recover his old, heroic dog self and be able to enjoy his retirement. 
While watching it, I turned to my dog Jerry and said "I know financial aid administrators that this has happened to. Where one day, after years of explaining financial aid regulations, answering phones and handling irate students/parents, of 'doing more with less,' being blamed for enrollment decline, or dreading a federal program review, they suddenly could not talk in complete sentences." 
I continued. "The campus that my colleagues have given everything to, suddenly felt different … no longer a 'safe' place where their contribution was valued, appreciated or rewarded," I told him. 
As we sat there together watching Cesar try to help rehabilitate Gavin, I began to think of some of the "financial aid whisperers" in my life. I have been mentored by many and stand on many shoulders. Those who made the time to share some comments on presentations or introduce me to others at conferences. Those who taught me how to write and to always try to champion what's best for students. And those who encouraged me to lead, both on and off campus. They were always a safety net when I made mistakes; I tried to listen when they said "go with the flow." They were wonderful mentors in the art of financial aid administration. They still call just to check in. They understand the pressures of financial aid and the importance of going into one's "interior workshop" regularly to be truly available to students, staff and colleagues. Even those who are retired and send me emails from their schooners in the middle of the ocean that read, "You're the only one of my friends who is not retired, do you have an exit strategy?"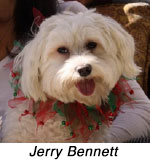 To reinforce camaraderie, Cesar sometimes introduces dogs to his "pack" to connect them and help them remember who they are. And in this episode, one could see the sheer joy Gavin felt when his best friend was brought to him and licked his face. They immediately jumped in the pool together and began competing for a tennis ball.
For financial aid administrators, attending a conference can be a haven for the "wounded," where we can connect in the intimacy of "shared pain" and tend to one another. We may not lick each other's faces (although anything can happen on Bourbon Street this year!) but we do like to hug, laugh and have a drink together. Or if we can't attend a conference, we may simply connect to our inner core by attending a graduation or student event where you look around and think, "I AM making a difference, and this IS important work. I ROCK!!!"
I worry about the future of our profession. Our young financial aid talents are quick to assess the pressures, long hours, accountability, compensation and life-balance challenges of a long career in financial aid. Some of my staff feel the need to open my door and yell in "If you think I'm working 34 years in financial aid, you're crazy!" And I smile in the knowledge that there are few jobs as vital to an institution, that will develop you in so many areas, or be as rewarding as financial aid!
After 70 days of rehabilitation with the Dog Whisperer, a Labrador named Gavin became whole again and a tearful Cesar said his goodbyes.
We live and work in very challenging and stressful times, in a wonderful profession. We need to be vigilant, to tend to ourselves, our staff, our students, each other (and of course, our pets!). Look for the opportunities to lend a hand, be a mentor and re-ignite the gifts of a colleague … be a financial aid whisperer.
Publication Date: 2/13/2015
---