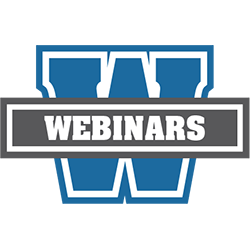 Air Date: Wednesday, February 1, 2017
Duration: 90 minutes
Available Until: January 31, 2018
Price: $120 members/$240 non-members. Free for webinar package purchasers and Value Plus members.
Case studies featuring common and not-so-common scenarios in Federal Pell Grant recalculations will be the focus of this webinar. Join David Tolman, NASFAA Instructional Content Specialist, as he helps you make sense out of "census dates."
Presenter
David Tolman, Instructional Content Specialist, NASFAA
Panelist
Nicole McMillin, Director of Financial Aid, College of Western Idaho
Moderator
Debra LaGrone, Compliance Products Specialist, NASFAA
Objectives
To explain the principles and concepts of required and optional Federal Pell Grant recalculations

To explain implementation options for "census date" policies