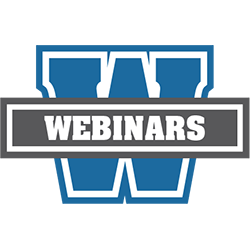 Air Date: Wednesday, March 15, 2017
Duration: 90 minutes
Available Until: March 14, 2018
Price: $120 members/$240 non-members. Free for webinar package purchasers and Value Plus members.
What happens when an academic department chairperson creates a new program that the school wants implemented ASAP? Where do you, as a financial aid administrator, begin the process to determine Title IV eligibility for a new program? Even though your school is an eligible institution, Title IV eligibility does not extend automatically to every new academic program your school decides to offer. Join Eunice Powell, NASFAA Regulatory Specialist, as she discusses why it is essential, under administrative capability, that the financial aid administrator be "at the table" with academics when creating a new program.
Audience
Financial aid administrators of all experience levels
Presenter
Eunice Powell, Regulatory Specialist, NASFAA
Panelist
Susan Bowder, Eligibility Liaison, Performance Improvement and Procedures Service Group, Federal Student Aid
Moderator
David Futrell, Knowledgebase & AskRegs Manager, NASFAA
Objectives
Explain when a school must obtain approval from the Department of Education (ED) and/or notify ED before awarding and disbursing Title IV aid

Review institutional considerations a school must take into account when developing a new academic program if the school plans to offer Title IV aid

Provide tools for schools to use when evaluating a new program