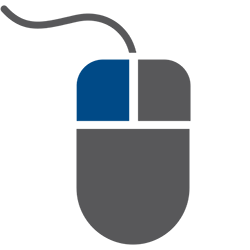 Start Date: October 16, 2018
Duration: 4 weeks
Cost: $299 per registrant (members and non-members)
Registration for this course is now closed.
This course teaches participants about the required and optional elements of an institutional satisfactory academic progress (SAP) policy. Learning topics focus on what constitutes a "reasonable" SAP policy, calculating pace, student appeals, the impact of transfer credits, and the use of financial aid warning, financial aid probation, and academic plans.
Course Outline
Lesson 1 - Introduction to SAP Components and Evaluation Standards
Lesson 2 - Exploration of Different Options Available to Restore Financial Aid Eligibility
Lesson 3 - Understanding the Effects of Repeated Coursework, Withdrawals, Nonattendance, Multiple Degrees, and Other Elements That Could Impact SAP
Lesson 4 - What Must Be Included in an Institution's SAP Policies and Procedures and Consumer Information Disclosures
Course Structure
This course utilizes multiple teaching and learning methods to ensure participants develop a true understanding of the material. Live instruction, reading assignments, discussion forums, and assessments will reinforce key course concepts.
As a participant of this course you will be asked to:
Review educational video lessons
Complete learning assessments
Engage in online discussions
Collaborate with other financial administrators
Weekly due dates for assessments are included in the course syllabus, and all assessments must be submitted by the course end date. The live instruction classes last approximately one hour and are recorded for on-demand viewing by the course attendee. While attendance in the live sessions is optional, we do encourage you to attend due to the collaborative nature of the courses. Please see the Get-Together schedule below for this course (subject to change at the discretion of the course instructors).
Live Instruction Schedule
| | | |
| --- | --- | --- |
| Date | Time | Session |
| 10/16/18 | 2:00 pm ET | Intro Session and Lesson 1 Instruction |
| 10/18/18 | 2:00 pm ET | Application Session |
| 10/23/18 | 2:00 pm ET | Lesson 1 Review and Lesson 2 Instruction |
| 10/25/18 | 2:00 pm ET | Application Session |
| 10/30/18 | 2:00 pm ET | Lesson 2 Review and Lesson 3 Instruction |
| 11/01/18 | 2:00 pm ET | Application Session |
| 11/06/18 | 2:00 pm ET | Lesson 3 Review and Lesson 4 Instruction |
| 11/08/18 | 2:00 pm ET | Application Session |
| 11/14/18 | 2:00 pm ET | Lesson 4 Review* |
| | | (*Please note this is a Wednesday session due to federal holiday.) |
Credential Test Access
Complimentary access to the credential test is provided after successfully completing and passing the course.
Course Instructors

Cheryl Hunt joined NASFAA's Training and Regulatory Assistance team in 2018 as a NASFAA U Instructor. She has worked nearly 30 years in the field of financial aid. Cheryl began her career as a financial aid director at a small private college in Southern California. She later worked in a variety of roles in the financial aid offices at Chapman University and Azusa Pacific University. Prior to joining NASFAA, Cheryl provided financial aid training on behalf of USA Funds. Being an instructor for NASFAA U allows her to fulfill her passion for training. Cheryl lives with her husband in Eugene, Oregon. She enjoys hiking and is a devoted Oregon Ducks football fan.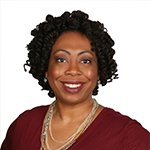 Tiffany Gibbs is the Compliance Products Manager at the National Association of Student Financial Aid Administrators (NASFAA). Some of her responsibilities include managing the Student Aid Index project team, researching regulatory questions, developing and updating training materials for NASFAA members, and facilitating courses for NASFAA U. One area of professional interest includes satisfactory academic progress. Before joining NASFAA in 2011, Tiffany's last role at a school was as an Assistant Director in the financial aid office at the University of Maryland, Baltimore County (UMBC). Her experience with the UMBC financial aid office was broad, including counseling, file processing, ISIR importing, award packaging, COD reporting and professional judgment. In addition, she was the functional lead for the office's transition to document imaging and developed training materials and trained staff on the transition. Tiffany is based out of NASFAA's D.C. office, but calls Baltimore home. She and her husband recently became parents to a son.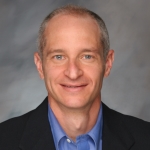 Brad Barnett is an Accredited Financial Counselor and Certified Personal Financial Manager who works as the Director of Financial Aid & Scholarships at James Madison University. With two decades of experience in the financial aid profession, Brad has been active in state, regional, and national financial aid associations as a presenter, committee member/chair, and elected officer. A past president of VASFAA and SASFAA, he has also served NASFAA on the Financial Affairs Committee, as Treasurer, as Conference Chair, and as a Standards of Excellence Reviewer. Brad received the VAFSAA Excellence Award in 2010-11, the NASFAA Regional Leadership Award in 2014-15, the SASFAA Distinguished Service Award in 2016-17. In addition to these activities, he teaches three personal finance courses (online and in person) and provides financial counseling services on a professional basis outside of his role with JMU.
NASFAA U Course Policies
Attendance Requirements and Due Dates
While there is flexibility built into our online courses to accommodate busy work and life schedules, our courses have weekly due dates, and all assessments must be submitted by the course end date. These due dates will be available in the syllabus, which becomes available on the first day of the course.
We also strongly encourage participation in the live instruction sessions, but archives will be available for on-demand viewing.
Technical Requirements
Your online course will be fully browser-based. We strongly recommend using Google Chrome or Firefox as your internet browser for the live instruction meetings. Internet Explorer will not function correctly. The audio portion of online courses will be delivered directly through your computer's speakers or attached headphones. We recommend you test your computer's ability to stream audio prior to joining the first live session. We encourage you to have a microphone set up so you can participate in our live instruction sessions, although it is not required.
Accommodations
If you require any special accommodations for this course, please contact us at nasfaa-u@nasfaa.org. Accommodations must be requested at least two weeks prior to the start of the course.
Cancellation
By submitting your registration, you agree to the following cancellation schedule:
$25 cancellation fee before October 12, 2018
$50 cancellation fee October 12 - October 15, 2018
If you do not cancel by 6:00 am ET October 16, 2018, you will be responsible for the full amount of the registration fee. Medical emergencies will be re-scheduled to another available course with a doctor's note.
Requests to cancel must be sent to nasfaa-u@nasfaa.org.
Additional Questions
For additional questions, please review the helpful guide of Online Course Frequently Asked Questions.