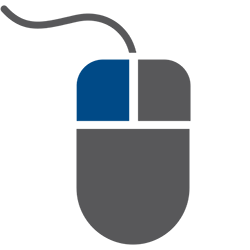 Start Date: October 21, 2019
Duration: 4 weeks
Cost: $299 per registrant (members and non-members)
*SOLD OUT*
With a focus on the 2019-20 processing year, this course concentrates on the principles of verification, information subject to verification, acceptable documentation, processing data corrections, how to verify applicant files in accordance with Title IV verification requirements, and options for institutional verification. It is the perfect collaborative learning tool for new and intermediate level financial aid professionals. This course is designed to provide you with the necessary tools and subject matter expertise to guide you through the verification process. Upon passing the course, you will receive complimentary access to the credential test.
Course Outline
Lesson 1: Understanding Who and What Must Be Verified
Lesson 2: Acceptable Verification Documentation
Lesson 3: Verification Corrections, Updates, and Professional Judgment Adjustments
Lesson 4: Verification Status Codes, Interim Disbursements, Timeframe, Policies and Procedures
Course Structure
This course utilizes multiple teaching and learning methods to ensure participants develop a true understanding of the topic. Live instruction, reading assignments, discussion forums, interactive content, and assessments will reinforce key course concepts.
As a participant of this course you will be asked to:
Review educational video lessons
Complete learning assessments
Engage in online discussions
Collaborate with other financial administrators
Weekly due dates for assessments are included in the course syllabus, and all assessments must be submitted by the course end date. The live instruction classes last approximately one hour and are recorded for on-demand viewing by the course attendee. While attendance in the live sessions is optional, we do encourage you to attend due to the collaborative nature of the courses. Please see the Get-Together schedule below for this course (subject to change at the discretion of the course instructors).
Live Instruction Schedule
| | | |
| --- | --- | --- |
| Date | Time | Session |
| 10/21/2019 | 2:00 pm ET | Intro Session and Lesson 1 Instruction |
| 10/24/2019 | 2:00 pm ET | Application Session |
| 10/28/2019 | 2:00 pm ET | Lesson 1 Review and Lesson 2 Instruction |
| 10/31/2019 | 2:00 pm ET | Application Session |
| 11/04/2019 | 2:00 pm ET | Lesson 2 Review and Lesson 3 Instruction |
| 11/07/2019 | 2:00 pm ET | Application Session |
| 11/12/2019 | 2:00 pm ET | Lesson 3 Review and Lesson 4 Instruction* |
| 11/14/2019 | 2:00 pm ET | Application Session |
| 11/18/2019 | 2:00 pm ET | Lesson 4 Review & Wrap-Up |
| | | *Tuesday class due to federal holiday |
Credential Test Access
Complimentary access to the credential test is provided after successfully completing and passing the course.
Course Instructors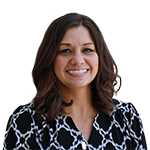 Tonya Hsiung joined NASFAA's Training and Regulatory Assistance team in 2019. Prior to joining NASFAA, she was the Senior Assistant Director of Financial Aid at Franklin & Marshall College. She started her financial aid career as a work-study student. She has worked professionally in financial aid for over 16 years. She has experience in several areas of financial aid including verification, federal grants, veterans affairs, direct loans, scholarships, work study, professional judgment, international students, and study abroad. She enjoys teaching financial aid and has previously served as an adjunct instructor for NASFAA U courses in addition to teaching multiple NASFAA Authorized Events. She received a bachelor's degree in Secondary Mathematics Education and Master's Degree in Student Affairs in Higher Education from Indiana University of Pennsylvania and a second bachelor's degree in Business Administration/Accounting from Millersville University. She is married to her husband, Danny, and they have a six-year old daughter, Alana.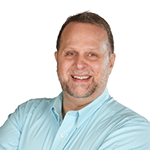 David Futrell is the AskRegs and Knowledgebase Manager at NASFAA. David began his career in financial aid in 1991 as a graduate assistant at The College of William and Mary, where he obtained his Bachelor's and Master's degrees. Since 2000, he has been with NASFAA providing training and regulatory assistance to financial aid colleagues. His training experience includes in-person classroom training, online facilitated instruction, webinars, and Web-based course design. He has also served as a nonfederal trainer with the U.S. Department of Education. Before joining NASFAA, he served as Assistant Director of Financial Aid at The University of Vermont and both Associate and Acting Director of Financial Aid at American University.

Ashley Munro is the Associate Director of Financial Aid at University of Alaska Fairbanks. She has worked in financial aid for 13 years. Her main responsibilities include return of Title IV funds, Veteran Education Benefits, state aid, and professional judgment and verification for the UAF's rural campuses. Training and presenting in financial aid is one of her favorite aspects of the job and she has served on WASFAA's Training Committee and Sister Dale Brown Summer Institute faculty for several years. Ashley is the current President of WASFAA.
NASFAA U Course Policies
Attendance Requirements and Due Dates
While there is flexibility built into our online courses to accommodate busy work and life schedules, our courses have weekly due dates, and all assessments must be submitted by the course end date. These due dates will be available in the syllabus, which becomes available on the first day of the course.
We also strongly encourage participation in the live instruction sessions, but archives will be available for on-demand viewing.
Technical Requirements
Your online course will be fully browser-based. We strongly recommend using Google Chrome or Firefox as your internet browser for the live instruction meetings. Internet Explorer is not supported. The audio portion of online courses will be delivered directly through your computer's speakers or attached headphones. We recommend you test your computer's ability to stream audio prior to joining the first live session. We encourage you to have a microphone set up so you can participate in our live instruction sessions, although it is not required.
Accommodations
If you require any special accommodations for this course, please contact us at nasfaa-u@nasfaa.org. Accommodations must be requested at least two weeks prior to the start of the course.
Cancellation
By submitting your registration, you agree to the following cancellation schedule:
$25 cancellation fee before October 17, 2019
$50 cancellation fee October 17, 2019 - October 20, 2019
If you do not cancel by 6:00 a.m. ET, October 21, 2019, you will be responsible for the full amount of the registration fee. Medical emergencies will be rescheduled to another available course with a doctor's note.
Requests to cancel must be sent to nasfaa-u@nasfaa.org.
Additional Questions
For additional questions, please review the helpful guide of Online Course Frequently Asked Questions.