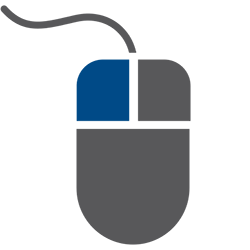 NASFAA is pleased to introduce the following online facilitated courses as part of NASFAA U for the 2017-18 year. These collaborative learning sessions bring minds and ideas together despite distances. Online courses help you become more proficient, more knowledgeable, and more valuable to your organization, to interact with your colleagues through required discussions, and offer you the option to work towards earning a professional credential from NASFAA.
Learn more about the class schedules, topics covered, and instructors for each of our online courses using the links below.
Upcoming 2017-18 Online Courses
Cash Management
February 21, 2018 - This NASFAA U course will provide you with an overall understanding of the complex world of cash management in Title IV program administration.
Administrative Capability
March 6, 2018 - This NASFAA U course focuses on the administrative capability provisions and examines what a school should do to demonstrate its continued compliance as a participant in the Title IV programs.
Need Analysis & Professional Judgment
April 3, 2018 - This course will provide the learner with an understanding of the calculation of the Expected Family Contribution (EFC), as well as a comprehensive review of the concept of professional judgment.
Previously Offered Courses
Justify Your Attendance
Are you eager to attend one of NASFAA's online facilitated courses? Not sure your manager will approve the expense? NASFAA has created a Microsoft Word letter template that you can easily customize to help your manager understand the return he or she will see on this important investment.