The following sessions were presented during the NASFAA 2021 Virtual Conference, June 21-25. Select the supporters' and presenters' names below to learn more about them.
Use these links to jump ahead to a specific day.
Monday, June 21
Pre-Conference Diversity Session: Working to Eliminate Bias in Aid Administration
11:00 a.m. - 12:30 p.m. EDT
Financial aid administrators are committed to providing all students with the opportunity to improve their lives through education with access to an affordable higher education. We navigate through a sea of federal and state laws, regulations, and regulatory guidance to accomplish this important work, and we do so as fairly and equitably as we can. This session will help uncover ways that bias is baked into the financial aid system and processes, while providing opportunities to engage in discussion on how to identify and address these biases.
Presenters: Michael Birchette (University of Kentucky), Tarik Boyd (Norfolk State University), Helen Faith (University of Wisconsin - Madison), Rachelle Feldman (University of North Carolina at Chapel Hill), Devon Graves (California State University, Stanislaus), and Heidi Stuckert (Colorado State University)
Moderator: Shane Maloney (University of Wisconsin - Madison)
NASFAA U Course: Return of Title IV Funds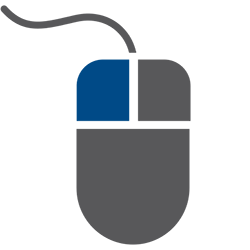 1:30 p.m. - 5:00 p.m. EDT
This course provides an overview of the federal return of Title IV funds provisions and examines how to handle Title IV funds when a student withdraws from school before completing the payment period or period of enrollment. Designed to provide the necessary tools and subject matter expertise to guide you through the R2T4 process, this course is the perfect learning tool for intermediate-level and experienced financial aid professionals. Please note, this course will NOT be recorded.
Presenters: David Downing (NASFAA), David Futrell (NASFAA), and Tonya Hsiung (NASFAA)
Tuesday, June 22
Opening Session: From Disruption to Evolution, How Campuses Are Changing Post-Pandemic
11:00 a.m. - 12:30 p.m. EDT
After one of the most challenging and disruptive years in recent memory, higher education is poised for significant change. Join NASFAA National Chair Brenda Hicks and President Justin Draeger for an insightful conversation with campus leaders representing admissions, enrollment management, chief financial officers, and registrars on where higher education goes from here. How do our campus partners see higher education evolving as the U.S. begins to pull out of this global pandemic?
Presenters: Justin Draeger (NASFAA), Brenda Hicks (NASFAA National Chair, Southwestern College), Melanie Gottlieb (AACRAO), Dr. Angel Pérez, (NACAC), and Dr. Susan Whealler Johnston (NACUBO)
Blurred Lines: The Intersection of Financial Aid and Financial Wellness Education

1:30 p.m. - 2:30 p.m. EDT
This session is brought to you by Inceptia.
In addition to administering aid, many financial aid offices are tasked with also providing financial wellness programming, often with limited resources, as an investment in student success. Join us as we discuss strategies for delivering high impact, engaging, college financial wellness programming through the financial aid office, and some lessons that were learned along the way. Whether you are just getting the ball rolling with financial wellness programming in your office or are seeking new ways to increase student engagement and reinvigorate your already established program, this session can help.
Presenters: Jennifer Bell (University of Oregon), Gilbert Rogers (University of Oregon)
Moderator: James Brooks (University of Oregon)
NSLDS Reporting and the National Student Clearinghouse

3:30 p.m. - 4:30 p.m. EDT
This session is brought to you by SoFi.
In this session, presenters from the National Student Clearinghouse will provide an overview of the compliance requirements for enrollment status reporting, explain how they receive and review data from schools and respond to the Department of Education's (ED) National Student Loan Data System (NSLDS) enrollment rosters, and offer an overview of 2020 CIP code reporting and how enrollment reporting to the NSLDS has been impacted. They will also examine recent enrollment reporting guidance from ED's Federal Student Aid office and what it means to institutions, discuss best practices for compliance, and provide suggestions for areas of focus to ensure compliance with federal enrollment status reporting requirements, based on trends they are seeing across their 3,000+ participating institutions.
Presenters: George Levathes (National Student Clearinghouse), Sean Mctighe (National Student Clearinghouse)
Moderator: Ashley Munro (University of Alaska Fairbanks)
Conference Entertainment - Felix & Fingers Dueling Pianos
5:00 p.m. - 6:30 p.m. EDT
Join us Tuesday evening for this high energy, all request, interactive show that will have you dancing in your seat and singing at the top of your lungs! Felix and Fingers Dueling Pianos promises to deliver a truly unique and unforgettable experience. Come prepared with a list of your favorite songs to request and get ready to have some fun. Watch this short promo video to learn more about what you can expect.

Wednesday, June 23
You Said What?! Effective Communication Tools in Critical Conversations

11:00 a.m. - 12:00 p.m. EDT
This session is brought to you by College Ave.
Working in higher education, we frequently have interactions with students and parents who are upset about something important to them. Using concepts from the books "Crucial Conversations," "Getting to Yes," and "Your Perfect Right," in this session presenters will discuss assertive self-expression, including the ability to effectively navigate difficult conversations so both parties can walk away feeling like they gained something from the exchange. The Western Association of Student Financial Aid Administrators (WASFAA) Training Committee previously presented this hit session as part of its 2018 regional training program.
Presenters: Ashley Munro (University of Alaska Fairbanks), Sarah Everitt (Gonzaga University), Anthony Morrone (Nevada State College)
Moderator: Emily Osborn (Northwestern University)
Pell for Incarcerated Students: What You Need to Know
1:30 p.m. - 2:30 p.m. EDT
Recent legislation lifted the ban restricting Pell Grant eligibility for incarcerated students. Join NASFAA staff and experts from both the higher education and prison communities for a session focused on what this new landscape will mean for institutions and students, and key considerations for institutions that are interested in offering Pell to incarcerated students.
Presenters: Megan Coval (NASFAA), Rachel Gentry (NASFAA), Keyimani Alford (Madison Area Technical College), and Sheila Meiman (Raritan Valley Community College)
Financial Aid Options for Competency-Based Education: What's Best for Your Institution?

3:30 p.m. - 4:30 p.m. EDT
This session is brought to you by Ocelot.

Is your institution considering or implementing a competency-based education (CBE) program? Financial aid can be offered in standard terms, nonstandard terms, and nonterm; programs may be self-paced or regimented; programs may also vary between credit hour or direct assessment; and each approach has different regulatory nuances. Join three practicing experts from leading CBE programs as they help demystify CBE and set you on a path toward success. In this session, you'll learn about what CBE is, academic calendar options, using subscription periods, and additional compliance considerations.
Presenters: Greg Ball (Brandman University), Kelly Running (SEI), Melissa Haberman (University of Wisconsin Extended Campus), Sharon Clough (Regent Education)
Moderator: James Hermens (Regent Education)
Graduate/Professional School Town Hall

4:45 p.m. - 5:45 p.m. EDT
This session is brought to you by Earnest.

Have a question for NASFAA's Policy and Federal Relations division regarding graduate and professional issues? Join NASFAA staff at this open forum to get your questions answered and learn the latest news on what's happening in Washington, D.C. Come with your questions!
Moderators: Christopher Pollard (George Washington University Law School and NASFAA Graduate/Professional Caucus Chair), Brenda Hicks (NASFAA National Chair, Southwestern College), Justin Draeger (NASFAA), Megan Coval (NASFAA), David Futrell (NASFAA), and Jill Desjean (NASFAA)
Thursday, June 24
Ensuring Equity and Access Across all Underserved Student Profiles

11:00 a.m. - 12:00 p.m. EDT
This session is brought to you by Sallie Mae.
First-generation college students, adult learners, veterans, and Spanish-speaking families all face unique challenges when applying for and obtaining financial aid, and COVID has impacted these student groups in different ways. Beyond "going virtual," institutions must figure out how to support these students to meet enrollment and retention goals in the "new normal. " However, given that each student is unique, how can an institution provide enough proactive support to ensure each student is set up for success? And how can the financial aid office be a part of the solution? This session discusses the people, processes, and technology needed to engage under-served student profiles and level the playing field.
Presenters: Anthony Morrone (Nevada State College), Chandra Gonzalez (University of Houston University Park), Kristin Milligan (College of the Desert)
Moderator: Damon Vangelis (Ocelot (with FATV))
Department of Education Session
1:30 p.m. - 3:15 p.m. EDT
Introductions By: Justin Draeger (NASFAA), Brenda Hicks (NASFAA National Chair, Southwestern College)
Speakers: Richard Cordray (Federal Student Aid), Michelle Asha Cooper (U.S. Department of Education), Melanie Storey (Federal Student Aid), and David Musser (Federal Student Aid)
2020-21 Reflections, Passing the Gavel, and Where We're Headed on Public Policy
3:30 p.m. - 5:30 p.m. EDT
NASFAA National Chair Brenda Hicks will reflect on the past year as national chair and Brent Tener will take the National Chair gavel for the 2021-22 year. NASFAA President Justin Draeger and Vice President Megan Coval will examine the latest financial aid policy topics through the association's advocacy principles.
Presenters: Justin Draeger (NASFAA), Megan Coval (NASFAA), Brenda Hicks (Southwestern College), and Brent Tener (Vanderbilt University)
Friday, June 25
Post-Conference Diversity Session: Under-Resourced Schools
11:00 a.m. - 12:30 p.m. EDT
'Under-resourced schools' are usually characterized as having insufficient resources and serving large numbers of disadvantaged and/or low-income students. With a membership of 2,800 institutions, NASFAA faces a challenge in balancing affordability for all member institutions. NASFAA has examined this issue in the recent past, but some schools continue to report that NASFAA membership, or particular services, remain unaffordable. These situations may only be exacerbated by the current pandemic and the resulting economic distress. As such, NASFAA convened a group of volunteers to further explore this issue, create a working definition of an under-resourced school, and determine the scope of NASFAA members that meet that definition. Join us to learn more about the specific challenges these schools face, and to ideate about ways that NASFAA can assist.
Presenters: Andrew Hammontree (Francis Tuttle Technology Center) and David Page (Dillard University)
Post-Conference: New Aid Administrator Open Q&A Forum
1:30 p.m. - 3:30 p.m. EDT
This open Q&A session is intended for those with less than two years of professional financial aid experience.To prepare for this session, registrants are encouraged to view several recorded webinars providing training on important topics for new financial aid officers. Access to the recordings is complementary to NASFAA members through June 30, 2021. Each webinar is 90 minutes in length.
Presenters: David Futrell (NASFAA), Tiffany Gibbs (NASFAA), Amanda Sharp (NASFAA)
Moderator: Dana Kelly (NASFAA)