Financial Aid Business Solutions (FABS) Webinar
The challenges and financial difficulty surrounding COVID-19 have impacted our families, colleagues and students we serve. As families look for creative and alternative ways to pay for college, personal credit is more important than ever. In this session, our Experian credit expert will guide attendees through protecting and managing their personal credit, as well as advising students, during the crisis.

Topics will include:
How the CARES Act assistance affects student credit
Managing credit through financial hardship and COVID-19
How to guard against fraud and scams
Tips to protect your credit during online transactions
Speaker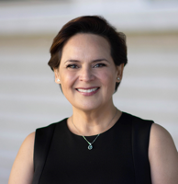 Veronica Herrera
Managing Director of Product
Experian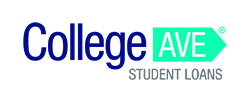 Sponsor
Thank you to College Ave Student Loans for presenting this webinar.
Feedback
We want to ensure we are delivering the most pertinent information to our webinar audience. To assist us in preparation for this webinar, please take this opportunity to share questions you would like addressed on this related subject by emailing webinars@nasfaa.org.
Technical Requirements
Before accessing your webinar, ensure you meet the technical requirements. We highly recommend using Google Chrome as your browser while viewing the webinars. For more information review NASFAA's Technical Support page and contact webinars@nasfaa.org with any questions.
Accommodations
If you require any special accommodations for this webinar, please contact us at webinars@nasfaa.org. Accommodations must be requested at least two weeks prior to the live presentation date of the webinar.
Certified Financial Aid Administrator® Recertification Points
This event is not eligible for Certified Financial Aid Administrator® Recertification Points (RP).