As a national, professional association, NASFAA is led by the financial aid administrators who make up the core of its membership. NASFAA institutional members may be elected to the Board of Directors, which is the governing body of the Association. The Board is vested with all powers to manage the Association's business, property, and assets, and is responsible for hiring and reviewing the president. The president is responsible for NASFAA's day-to-day operations and the oversight and direction of the association's employees.
2018-19 National Chair Lori Vedder
Below is Lori's address to the NASFAA membership at the 2018 NASFAA Conference in Austin, TX.
Officers of the Board of Directors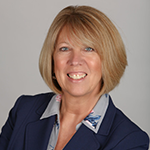 Lori Vedder, University of Michigan-Flint (National Chair)
Lori Vedder serves as the Director of Financial Aid at the University of Michigan-Flint, having served students and our profession for over 28 years. Over this span she has actively engaged in association work at the state, regional and national levels. Having chaired multiple committees, presented and moderated at many conferences, she is also a former President of MSFAA (Michigan) and MASFAA. Lori has also served NASFAA in various roles including Treasurer, Association Governance, and a member of the Statement of Ethical Principles & Code of Conduct Task Force. Lori has been honored for her work with several awards throughout her service in financial aid including the University of Michigan – Flint Staff Recognition Award, the MSFAA Henry Dykema Distinguished Service Award, MASFAA Leadership and Meritorious Service Awards, and the NASFAA Regional Leadership Award.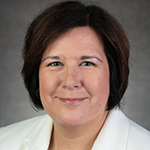 Paula Luff, DePaul University (National Chair-Elect)
Paula Luff is currently the Associate Vice President of Enrollment Services for DePaul University. She has nearly 30 years of experience as a financial aid administrator and has worked with financial aid professionals across the country while serving in state, regional and national associations. Paula has served on NASFAA's Board of Directors as a Representative at Large and Commission Director and also sat on NASFAA's Association Governance Committee and the Financial Affairs Committee. She is a Past-President of ILASFAA at the local level and MASFAA at the regional level. Paula has worked with the U.S. Department of Education as an alternate on the Negotiated Rulemaking Program Integrity and Improvement Team and is a co-founder Illinois Private Aid Directors Consortium. Most recently, she was honored with the NASFAA Regional Leadership Award (MASFAA) in 2017.

Billie Jo Hamilton, University of South Florida (Past National Chair)
Billie Jo Hamilton is the Associate Vice President for Enrollment Planning and Management at the University of South Florida. She supervises the offices of Admissions, Registrar and University Scholarships & Financial Aid Services. Her career has spanned 35 years and five states, including directorships at the University of Kansas Medical Center, the University of Tennessee-Memphis, Missouri State University, and Southern Illinois University Carbondale. She is a past state president (Kansas) and has held numerous elected and appointed positions in RMASFAA, SASFAA and MASFAA. She has served as NASFAA conference chair, NASFAA Leadership Expo chair, as a commission director, and has presented numerous times at the NASFAA Leadership Conference. She has also held a three year term as a Representative at Large on the NASFAA Board of Directors. She has a bachelor's degree in marketing and a masters in business administration from Pittsburg State University (KS).
President Justin Draeger

Justin Draeger is President and CEO of the National Association of Student Financial Aid Administrators. He serves as the primary voice of NASFAA and as the liaison between the association members, the U.S. Congress, federal agencies and the media. Most of Justin's career has been devoted to assisting disadvantaged populations achieve their educational goals and better their communities. Since 2002, Justin has been engaged in either administering, interpreting, communicating, or developing student financial aid policy. His prior experiences include working as a financial aid director, regulatory and policy analyst, and spokesperson. He has held senior positions overseeing government relations, communications, and policy work. Justin is frequently quoted in the press and has appeared on The Today Show on NBC, National Public Radio, APM's Marketplace, Fox Business News, CNBC, and C-SPAN, and is often quoted in national news outlets. Justin currently serves on the boards of directors of the American Council on Education (ACE), Baker College, the Association Mutual Health Insurance Company, his local PTA board, and other organizations that promote health and education. He earned his undergraduate from Brigham Young University and his MBA from Baker College. Justin lives in Fairfax, VA with his wife and three children, where he spends his free time shuttling children to various events, playing racquetball, running or swimming.