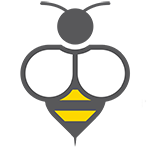 President Trump's proposed budget for federal fiscal year 2018, which affects federal student aid in the 2018-19 school year, would have dramatic implications for students at colleges and universities across the country. All together, the president's budget represents almost $150 billion in cuts to student aid over the next 10 years!
The National Association of Student Financial Aid Administrators (NASFAA) developed this budget estimator to illustrate what these cuts will mean for students at colleges nationwide.
Check out our short tutorial video to see how the BEE works and what information you can collect on your institution.
Estimated Total Loss in Student Aid:

$4,095,045

1

Federal Pell Grants
By not extending the annual inflation adjustment to the Pell Grant maximum award, the Trump budget means about 10,885 students could miss out on an estimated $165 increase in their Pell Grant in the 2018-19 award year.
Federal Supplemental Educational Opportunity Grants
President Trump's proposed elimination of the Federal Supplemental Educational Opportunity Grant (FSEOG) Program, which supports the neediest students, means an overall loss of $1,471,649 in grant aid school-wide, translating to a loss of about $3,735 per student in grant money for about 394 students.
Federal Work-Study
President Trump's $500 million proposed cut to Federal Work-Study (FWS) would mean a 86.31% cut to the institution's FWS allocation, an estimated loss of $1,148,704 in FWS funds school-wide. This could translate to an average loss of $1,218 per student for the approximately 943 students receiving FWS support.
Direct Subsidized Loans
President Trump proposes eliminating the interest subsidy paid by the federal government while a student is in school and during the six-month grace period following enrollment. For the 7,905 undergraduate students with Direct Subsidized Loans at this institution, this will mean an average increase in student debt of at least $1,577 per student upon entering repayment in 4 years.
Federal Perkins Loans
The president proposes allowing the Federal Perkins Loan Program to expire, which would deprive 1,014 students of about $1,454 per borrower in low-interest loans, a loss of $1,474,692 in funding school-wide.
How can you take action?
Join our Fight for Financial Aid by liking our page on Facebook and tweeting with #fight4finaid! NASFAA's Fight for Financial Aid page includes a variety of tools and resources for advocates, including ways to contact your members of Congress to express your opposition to these proposed cuts to student aid.
1Not including Pell Grant or Subsidized Loan losses.
These calculations are provided solely as estimates. Values listed as "n/a" indicate institution does not participate in that program or errors in available data. Values reflect institutional data from the 2015-16 award year. Get more information on our methodology.