Did you know that as a NASFAA member, you have access to the Compliance Engine, home to the former Self Evaluation Guides and Policies and Procedure Manual? The two modules of the Compliance Engine include what is now known as the Self-Evaluation Checklists and the P&P Builder. The Self-Evaluation Checklist is designed allow schools to audit campus policies and procedures. The P&P Builder, the other component of the Compliance Engine, provides a central location where your school can house its Policies and Procedures manual. Using screenshare, Tiffany Gibbs, NASFAA's Compliance Products Manager, will provide a guided tour through each module and provide ideas to get your gears turning about how your school can best use these tools on your campus.
Speakers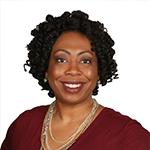 Tiffany Gibbs
Compliance Products Manager
NASFAA
Feedback
We want to ensure we are delivering the most pertinent information to our webinar audience. To assist us in preparation for this webinar, please take this opportunity to share questions you would like addressed on this related subject by emailing webinars@nasfaa.org.
Technical Requirements
Before accessing your webinar, ensure you meet the technical requirements. We highly recommend using Google Chrome as your browser while viewing the webinars. For more information review NASFAA's Technical Support page and contact webinars@nasfaa.org with any questions.
Accommodations
If you require any special accommodations for this webinar, please contact us at webinars@nasfaa.org. Accommodations must be requested at least two weeks prior to the live presentation date of the webinar.
Certified Financial Aid Administrator® (CFAA) Recertification Points
This event is not eligible for Certified Financial Aid Administrator® (CFAA) Recertification Points (RPs).