Are you interested in the Certified Financial Aid Administrator® (CFAA) Program, but feel a bit intimidated about the Exam? Join us to hear directly from Certified Financial Aid Administrators® about their personal experience with this initial phase of the certification program. Panelists Daniel Barkowitz and Christina Tangalakis will share how they prepared for the exam, what the testing experience was like, and why they believe this designation is worth it. Plan ahead for your journey towards certification by tuning in for this free webinar to learn more about NASFAA's new certification program.
Speakers

Margot O'Meara, Presenter
Certification & Credentialing Analyst and Webinar Producer
NASFAA




Susan Shogren, Moderator
Certification & Credentialing Manager
NASFAA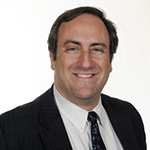 Daniel Barkowitz, Panelist
Assistant Vice President of Financial Aid and Veterans Affairs
Valencia College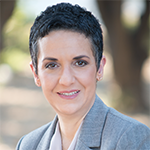 Christina Tangalakis, Panelist
Associate Dean of Financial Aid
Glendale Community College
Please Note: To avoid a seat capacity issue due to increased demand within NASFAA's webinar platform during the coronavirus pandemic, this webinar has been rescheduled to begin an hour later than originally planned and will now begin at 3:00 p.m. ET. Registered participants' information has been updated, so no action is required. Please note the change on your calendar. Registered participants may use the same link that was provided with their original registration. If you are unable to access the live event, the on-demand version will be available shortly after the conclusion of the webinar. All registrants will be notified via email as soon as the recording is available to view. We apologize if this change is an inconvenience.
Technical Requirements
Before accessing your webinar, ensure you meet the technical requirements. We highly recommend using Google Chrome as your browser while viewing the webinars. For more information review NASFAA's Technical Support page and contact webinars@nasfaa.org with any questions.
Accommodations
If you require any special accommodations for this webinar, please contact us at webinars@nasfaa.org. Accommodations must be requested at least two weeks prior to the live presentation date of the webinar.
Certified Financial Aid Administrator® (CFAA) Recertification Points
This event is not eligible for Certified Financial Aid Administrator® (CFAA) Recertification Points (RPs).