A constant source of confusion for financial aid administrators is when to make a correction, perform an update, or consider a professional judgment (PJ) appeal. In this webinar we will address when it is, or is not, appropriate to consider the use of a correction, update, or PJ. We will also review case studies and provide interactive exercises to illustrate compliance with each procedure.
Speakers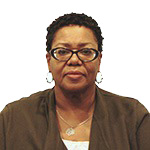 Eunice Powell, Presenter
Regulatory Specialist
NASFAA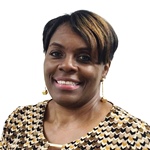 Kochie Vaughan, Moderator
Regulatory Specialist
NASFAA
Sponsor

Inceptia, a division of National Student Loan Program (NSLP), is a nonprofit organization committed to offering effective and uncomplicated solutions in financial aid management, default prevention, and financial education. Our mission is to support schools as they launch brilliant futures for students, armed with the knowledge to become financially responsible citizens. Since 1986, we have helped more than two million students at 5,500 schools reach their higher education dreams. Each year, we help nearly 280,000 students learn how to pay for college, borrow wisely, resolve their delinquency issues, and repay their student loan obligations. Our solutions are designed to support student success by helping financial aid administrators maximize resources, so they can spend more time focusing on students. Learn more at Inceptia.org.
Technical Requirements
Before accessing your webinar, ensure you meet the technical requirements. We highly recommend using Google Chrome as your browser while viewing the webinars. For more information review NASFAA's Technical Support page and contact webinars@nasfaa.org with any questions.
Certificate of Attendance
NASFAA provides a printable certificate of attendance to webinar attendees. A certificate is available only to the individual who logs into the webinar console. Since webinars are purchased at an institutional level, all members of the institution are able to log into the webinar at no additional cost.
Certified Financial Aid Administrator® (CFAA) Recertification Points
This event is eligible for one Certified Financial Aid Administrator® (CFAA) Recertification Point (RP). If you are a CFAA, upload your certificate of attendance to your CFAA Dashboard to receive credit for this event. Learn more.