This webinar is free to all users. To access the on-demand recording, you must register. You will need to log in, or create an account to do so. Once registration is complete, you will get the link to access the on-demand content.
NASFAA President Justin Draeger and NASFAA staff from the AskRegs and Policy teams reviewed some of the most common questions related to Title IV and COVID-19. Devin Jopp, chief executive officer at the American College Health Association, was on-hand to provide an overview of how COVID-19 is playing out across America's campuses.
Time was provided for open Q&A. A transcript of the Q&A portion can be found here.
Speakers

Justin Draeger
President & CEO
NASFAA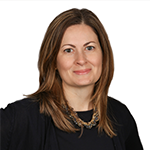 Jill Desjean, Presenter
Policy Analyst
NASFAA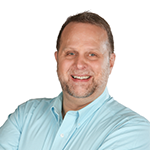 David Futrell, Moderator
Knowledgebase & AskRegs Manager
NASFAA




Karen McCarthy
Director of Policy Analysis
NASFAA




Devin Jopp
President and Chief Executive Officer
American College Health Association (ACHA)
Technical Requirements
Before accessing your webinar, ensure you meet the technical requirements. We highly recommend using Google Chrome as your browser while viewing the webinars. For more information review NASFAA's Technical Support page and contact webinars@nasfaa.org with any questions.
Certificate of Attendance
NASFAA provides a printable certificate of attendance to webinar attendees. A certificate is available only to the individual who logs into the webinar console.
Certified Financial Aid Administrator® (CFAA) Recertification Points
This event is eligible for one Certified Financial Aid Administrator® (CFAA) Recertification Point (RP). If you are a CFAA, upload your certificate of attendance to your CFAA Dashboard to receive credit for this event. Learn more.