Financial Aid Business Solutions (FABS) Webinar
With the U.S. entering the sixth month of the coronavirus pandemic, consumer spending has undergone significant shifts. The country's economic downtrend, unemployment rates, loss of income, and general uncertainty about the future have quickly altered consumer spending, debt levels and credit behavior.
Experian, a global leader in consumer and business credit reporting, maintains an evolving snapshot of these changes in consumer finance. In this session, we will compare the latest data on both student debt and general consumer credit behavior prior to the crisis. On national and state levels, we will address the following questions:

Has the crisis caused shifts in total student debt, payments, and number of loans?
How has payment relief from the CARES Act administrative forbearance affected overall student spending and management of other debts?
What is the overall impact of the crisis on credit scores, consumer behavior, and the amount of debt?
Is there a correlation between shifts in consumer debt or credit scores within states hit hardest by the virus and high unemployment?
Which demographic groups have been most affected by the crisis?
Similar to our July session on Managing and Protecting Your Credit During the COVID Crisis, Veronica Herrera from Experian and Kat Delgrosso from College Ave will address these topics and leave time for questions from the audience.
Speaker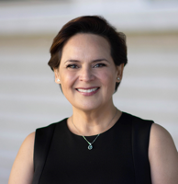 Veronica Herrera
Managing Director of Product
Experian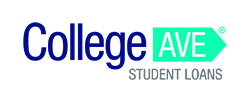 Sponsor
Thank you to College Ave Student Loans for presenting this webinar.
Technical Requirements
Before accessing your webinar, ensure you meet the technical requirements. We highly recommend using Google Chrome as your browser while viewing the webinars. For more information review NASFAA's Technical Support page and contact webinars@nasfaa.org with any questions.
Certified Financial Aid Administrator® Recertification Points
This event is not eligible for Certified Financial Aid Administrator® Recertification Points (RP).