Join NASFAA President Justin Draeger and NASFAA staff from the AskRegs and policy teams as they reviewed the student aid provisions included in Congress' massive year-end spending and COVID-19 relief packages. The team reviewed the new COVID-19 relief provisions and followed-up on prior COVID topics, legislation, and guidance. They also dived-in on the other student aid provisions, including FAFSA simplification and spending for fiscal year 2021, included in the legislation. Time was provided for open Q&A during this 90 minute webinar.
Webinar Handout (PDF) | Webinar Transcript (PDF)
Speakers

Justin Draeger
President & CEO
NASFAA




Megan Coval
Vice President of Policy & Federal Relations
NASFAA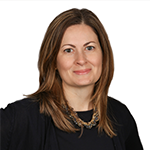 Jill Desjean
Policy Analyst
NASFAA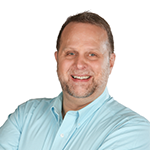 David Futrell
Knowledgebase & AskRegs Manager
NASFAA




Karen McCarthy
Director of Policy Analysis
NASFAA
Technical Requirements
Before accessing your webinar, ensure you meet the technical requirements. We highly recommend using Google Chrome as your browser while viewing the webinars. For more information, review NASFAA's Technical Support page. You may contact [email protected] with any questions.
Certificate of Attendance
NASFAA provides a downloadable and printable certificate of attendance to webinar attendees. A certificate is available only to the individual who logs into the webinar console. If your institution holds a Value Plus-Level membership with NASFAA or has purchased NASFAA's webinar package, as long as you have made your payment for the 2020-21 fiscal year, you will be able to register independently for the webinar at no additional cost.
Certified Financial Aid Administrator® Recertification Points
If you are a certified financial aid administrator, this event is eligible for one Certified Financial Aid Administrator® Recertification Point (RP). After you view the webinar, upload your certificate of attendance to your Dashboard to receive credit for this event.