Cost: $20 members; $99 non-members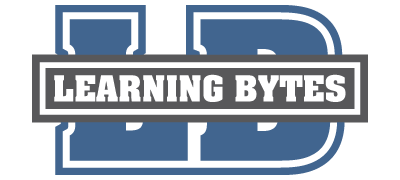 Register Now
This Learning Byte Seminar provides scenario-based learning on the impact of good and bad customer service, and focuses on approaches for providing excellent service to your customers. Providing good customer service may be an area that you struggle with, or it may be something that comes naturally to you. Either way, knowing the areas of customer service that you need to improve upon is an essential step of providing good service.
Available as a self-paced training session, this Byte assesses your customer service knowledge and provides informative takeaways for best practices. Understanding the differences between good and bad customer service is non-negotiable when providing excellent service to your customers. Take advantage of this training opportunity and learn how to provide good service to your customers now and in the future.
Learning Objectives
Learn best practices for providing good customer service.
Learn how to change customer perceptions.
Critique the customer service that you provide.
Time for Completion
Lessons: approximately 45 minutes
Activities: approximately 15 minutes
Once you purchase access to a Learning Byte, you will have four weeks to complete all lessons and activities.
About the Presenter
Amanda Sharp is the Online Instruction Manager at the National Association of Student Financial Aid Administrators (NASFAA). Amanda joined NASFAA in 2013 where her primary responsibilities at NASFAA involve the management of NASFAA's online instruction programs including NASFAA webinars, NASFAA-U, and NASFAA Learning Bytes. She also takes part in updating NASFAA Student Aid Index, NASFAA publications, researching and writing NASFAA training materials and webinars, instructing facilitated online courses, and responding to technical questions regarding regulatory issues through NASFAA's AskRegs program.

Amanda received both her bachelor's degree and master's degree from the University of North Alabama. She began her career in financial aid in 2007 at the University of North Alabama, serving as the Associate Director of Student Financial Services. She is a former president of AASFAA (Alabama), and was an active member of SASFAA.

Amanda telecommutes from Florence, Alabama where she lives in the middle of nowhere with her husband, Mark. She enjoys running, knitting, sewing and, most of all, spending time with her three grandchildren!
Cancellation and Access Policy
By submitting your registration, you agree to the following Cancellation Policy: $10 cancellation fee; $0 refund after 15 days from purchase date. Registration provides access ONLY to the person who has registered. A single registration may not be shared with other staff members or individuals.