Financial Aid Business Solutions (FABS) Webinar
Financial concerns have been a longtime leading factor in students' decisions to enroll or continue their education. In today's challenging economic environment, monetary considerations are even more prevalent. As a result, higher education institutions need to prioritize awarding timely and accurate financial aid offers to incoming and returning students to drive enrollment decisions and student persistence rates.
Using technology to enable data-driven strategies can help institutions achieve their enrollment and retention goals. Discover how innovative solutions can also empower students to understand their financial aid options and make the best decisions for their educational journey and long-term financial status.
Speaker

Ed Colestock
Product Manager, Financial Aid
Jenzabar
Sponsor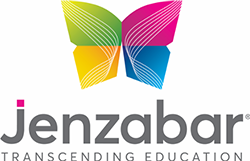 Thank you to Jenzabar for presenting this webinar.
Technical Requirements
Before accessing your webinar, ensure you meet the technical requirements. We highly recommend using Google Chrome as your browser while viewing the webinars. For more information review NASFAA's Technical Support page and contact webinars@nasfaa.org with any questions.
Certified Financial Aid Administrator® Recertification Points
This event is not eligible for Certified Financial Aid Administrator® Recertification Points (RP).