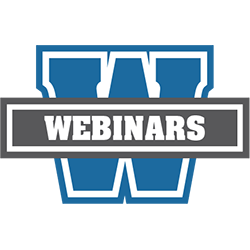 Air Date: May 7, 2019
Duration: 60 minutes
Price: Free to Members and Non-Members
Available Until: May 6, 2020
Are you making the most of your NASFAA membership? NASFAA members have access to a wide range of products and services. In this webinar, we are going to take a look at how NASFAA can help you with training and compliance. From our AskRegs service to the Compliance Engine or our topic based self-study guides, NASFAA has benefits designed specifically in support of the financial aid office. Join our Chief Training Officer, Dana Kelly, for a tour of these and other benefits and see how they fit into your office's needs.
Speakers

Dana Kelly, Presenter
Vice President of Professional Development & Institutional Compliance
NASFAA
Technical Requirements
Before accessing your webinar, ensure you meet the technical requirements. We highly recommend using Google Chrome as your browser while viewing the webinars. For more information review NASFAA's Technical Support page and contact webinars@nasfaa.org with any questions.