Financial aid leaders have the high-stakes responsibility of awarding institutional and donor scholarships to optimize enrollment and student success. However, they are challenged by cumbersome processes, disparate data, unique and varied scholarship requirements, multiple stakeholders, and under-resourced staff.
Regent Fund provides a comprehensive, full life-cycle scholarship management solution that automates and simplifies the process for students, staff, and donors from application to awarding to packaging. Harnessing proven expertise in financial aid automation, Regent Fund leverages data integration, flexible student applications, automated workflows, and built-in logic to minimize staff workload and maximize awarding.
In this session, you will:
Learn more about Regent Fund from Ron Dinwiddie, chief product officer at Regent Education;
Understand the value to higher ed institutions from Christopher Simpson, senior director of financial aid at Bellevue University; and
See a demo of this new scholarship management solution from Steve England, vice president of client solutions at Regent Education.
Presenters

Ron Dinwiddie
Chief Product Officer
Regent Education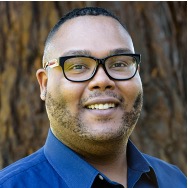 Christopher Simpson
Senior Director of Financial Aid
Bellevue University

Steve England
Vice President Client Solutions
Regent Education
Sponsor
Thank you to Regent Education for presenting this webinar.
Technical Requirements
Before accessing your webinar, ensure you meet the technical requirements. We highly recommend using Google Chrome as your browser while viewing the webinars. For more information review NASFAA's Technical Support page and contact [email protected] with any questions.
Certified Financial Aid Administrator® Recertification Points
This event is not eligible for Certified Financial Aid Administrator® Recertification Points (RP).