NASFAA Welcomes Jeannette Walls as Sunday's Opening Session Speaker at the 2016 National Conference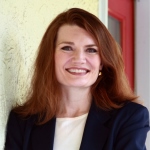 NASFAA was thrilled to have best-selling author Jeannette Walls as the opening session speaker on July 10 at the 2016 National Conference in Washington, D.C.
Walls is best known for her memoir, "The Glass Castle," which describes growing up in the desert of the American Southwest and then in a West Virginia mining town with her three siblings and her brilliant, unorthodox, irresponsible parents. It has been a New York Times best-seller for more than six years, has sold 4.5 million copies in the United States alone, been translated into 22 languages, and is being made into a movie by Paramount. It was named one of the "Top 10 Books of the Decade" by Amazon, and has won numerous awards including the Christopher Award, the American Library Association's Alex Award, and the Books for Better Living Award.
Her follow-up to "The Glass Castle," "Half Broke Horses: A True Life Novel," was released in October 2009, and was an immediate New York Times best-seller. Her latest book, "The Silver Star," was released in June 2013.
During her speeches at colleges, corporations, and business associations, Walls discusses overcoming hardship and the keys to turning adversity to your advantage. Walls lives in the Virginia piedmont with her husband, the writer John Taylor. She has appeared on Prime Time Live, Good Morning America, Larry King Live, Oprah, and the Diane Rheem Show.
Ranking Member on the Committee on Education and the Workforce, Rep. Bobby Scott, to Speak at Monday's Luncheon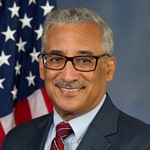 Congressman Robert C. "Bobby" Scott is currently serving his twelfth term in Congress representing Virginia's Third Congressional District. Prior to serving in the House of Representatives, he served in the Virginia House of Delegates from 1978 to 1983 and in the Senate of Virginia from 1983 to 1993.
During his tenure in the Virginia General Assembly, Congressman Scott successfully sponsored laws critical to Virginians in education, employment, health care, social services, economic development, crime prevention and consumer protection.
Congressman Scott currently serves as the Ranking Member on the Committee on Education and the Workforce, a committee he has served on since his arrival to Congress in 1993. In his capacity as the most senior Democrat on the Committee, he is leading the fight for access to quality early, secondary and higher education for all of America's children with an emphasis on solving the growing problem of student debt, closing the achievement gap and dismantling the School-to-Prison Pipeline. In 2015, he was one of the four primary negotiators of the Every Student Succeeds Act, which reauthorized the Elementary and Secondary Education Act for the first time in 13 years replacing the No Child Left Behind Act. Additionally, he is focused on ensuring that millions of Americans have the opportunity to go to work every day and know that they will be treated fairly, paid a decent and living wage, given a safe environment in which do their jobs and provided access to affordable health care.
At Monday's luncheon, Rep. Scott spoke about work the Committee on Education and the Workforce has done over the past several years to prepare for reauthorization and will share the priorities of the committee.
2016 Success Story Speakers at Monday's Luncheon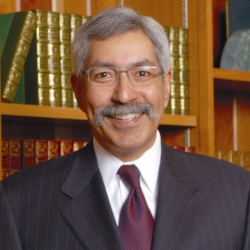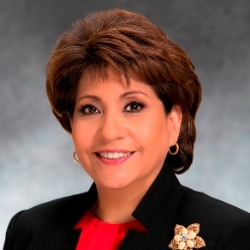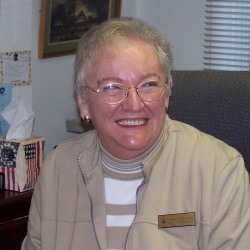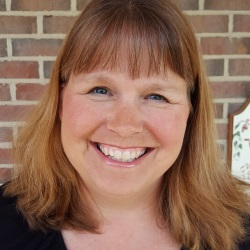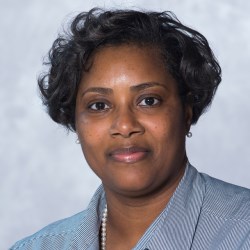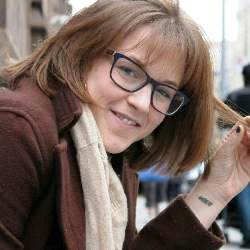 To celebrate our 50th Anniversary, we asked our members to submit their students' recent success stories and caught up with some folks featured in previous editions of NASFAA's Student Aid Success Stories. Many of these stories were compiled into a booklet, which was be handed out to conference attendees courtesy of Great Lakes, and is available online for all members to enjoy. Join us at the Luncheon held Monday, July 11 from 12:15pm - 1:45pm in the Marriott Ballroom to hear firsthand from several of these students about the important role financial aid, and administrators like you, has played in helping them pursue and achieve their goals. Each of the following speakers had the floor for five minutes:
Ramon Murguia
Janet Murguia
Marylee James
Mary Eklund
Tabatha Mcallister
Amber Briggs
U.S. Under Secretary of Education Ted Mitchell to Speak at Tuesday's Department of Education Federal Update Session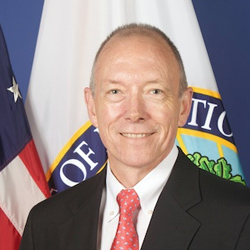 Mitchell, who has served in this post since his confirmation by the U.S. Senate on May 8, 2014 following his nomination by President Obama, reports to Secretary of Education John King and oversees policies, programs, and activities related to postsecondary education, adult, career and technical education, federal student aid, five White House Initiatives—Asian Americans and Pacific Islanders, Educational Excellence for Hispanics, Educational Excellence for African Americans, Historically Black Colleges and Universities, and American Indian and Alaska Native Education—and the Center for Faith-Based and Neighborhood Partnerships.
To spur education, economic growth, and social prosperity, Mitchell is charged with planning and policy responsibilities to implement President Obama's goal for the U.S. to have "the best educated, most competitive workforce in the world" as measured by the proportion of college graduates by the year 2020. Mitchell and his team are keenly focused on implementing President Obama's American Graduation Initiative to improve college access, affordability, quality, and completion.
Mitchell is the former CEO of the NewSchools Venture Fund and served as the president of the California State Board of Education. Through his long career in higher education, Mitchell has served as the president of Occidental College, vice chancellor and dean of the School of Education and Information Studies at the University of California, Los Angeles, and professor and chair of the Department of Education at Dartmouth College. Mitchell received his bachelor's and master's degrees, and Ph.D. from Stanford University. He lives in Washington, D.C. with his wife, Christine, and their two children.
At Tuesday afternoon's Federal Update session, Mitchell discussed the Department of Education's top priorities and regulatory efforts.
Chairman of the House Committee on Education and the Workforce, Rep. John Kline, to Speak at Wednesday Morning General Session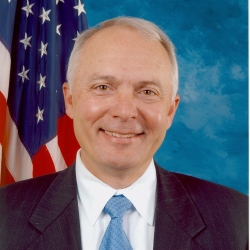 Representative John Kline has served as a member of the U.S. House of Representatives from Minnesota's 2nd congressional district since 2003. In 2010, Rep. Kline was chosen by his Republican colleagues to serve as the Chairman of the Committee on Education and the Workforce, where he continues to serve today.
In his role as chairman, much of his time is spent working to improve the nation's education system by streamlining spending, promoting flexibility and innovation, and working to improve teacher quality and empower parents.
Rep. Kline, a 25-year veteran of the Marine Corps, also serves on the House Committee on Armed Services. During his career in the Marine Corps, Rep. Kline served as a helicopter pilot and earned the responsibility of flying Marine One, the President's personal helicopter. He also served as a personal military aide to Presidents Jimmy Carter and Ronald Reagan.
In August 2013, Rep. Kline joined President Obama as he signed the Bipartisan Student Loan Certainty Act of 2013 (H.R. 1911), legislation that ties student loan interest rates to the market rather than allowing Washington politicians to set the rates. The market-based plan, championed by Kline, kept rates from doubling and actually lowered rates for thousands of graduate and undergraduate students. As Congress continues its efforts to reauthorize the Higher Education Act, Kline is steadfast in his efforts to work toward improving college affordability and access.
At Wednesday morning's general session, Rep. Kline spoke about work the Committee on Education and the Workforce has done over the past several years to prepare for reauthorization and shared the priorities of the committee.