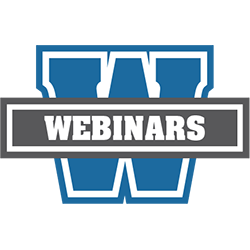 Air Date: March 27, 2018
Duration: 90 minutes
Price: Free for NASFAA Members and non-members.
Available Until: March 26, 2019
Take advantage of learning from three industry experts about the processing and servicing of financial aid for nontraditional enrollment models, such as CBE. The presenters will offer participants a holistic view of managing financial aid for nontraditional enrollment models in a fashion that ensures regulatory compliance and efficiency.
Participants will gain a deeper understanding of federal regulations for CBE, learn from a top university their strategies and lessons learned around serving CBE students, and explore best practices from a major financial aid management solution provider specializing in nontraditional programs. Panelists will provide in-depth insights followed by an open forum for audience questions.
Speakers

David Musser
Program Specialist
U.S. Department of Education

Melissa Haberman
Financial Aid Director
University of Wisconsin-Extension

Sharon Clough
Vice President of Financial Aid Compliance
Regent Education
Technical Requirements
Before accessing your webinar, ensure you meet the technical requirements. We highly recommend using Google Chrome as your browser while viewing the webinars. For more information review NASFAA's Technical Support page and contact webinars@nasfaa.org with any questions.