This webinar is designed for those who are working actively to implement financial wellness programs. The presenters will provide case studies of successful methods for establishing financial wellness, building financial wellness programs on campus, and navigating institutional pushback that may occur around financial wellness initiatives. Additionally, the presenters will provide examples for how financial aid offices can be engaged in financial wellness programming regardless of where a program is housed, and explore the impact of student finances on student success.
Speakers
Phil Schuman
Director of Financial Literacy
Indiana University

Bryan Ashton
Vice President of Community Investment
Trellis Company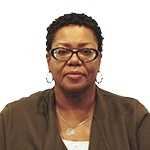 Eunice Powell, Moderator
Regulatory Specialist
NASFAA
Technical Requirements
Before accessing your webinar, ensure you meet the technical requirements. We highly recommend using Google Chrome as your browser while viewing the webinars. For more information review NASFAA's Technical Support page and contact webinars@nasfaa.org with any questions.
Certificate of Attendance
NASFAA provides a printable certificate of attendance to webinar attendees. A certificate is available only to the individual who logs into the webinar console.
Certified Financial Aid Administrator® (CFAA) Recertification Points
This event is eligible for one Certified Financial Aid Administrator® (CFAA) Recertification Point (RP). If you are a CFAA, upload your certificate of attendance to your CFAA Dashboard to receive credit for this event. Learn more.