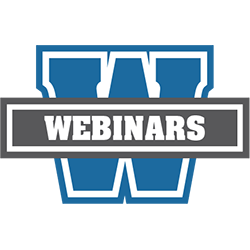 Air Date: February 22, 2017
Duration: 90 minutes
Available Until: February 21, 2018
Price: $120 members/$240 non-members. Free for webinar package purchasers and Value Plus members.
Gainful employment programs and all they entail continue to be a hot topic in the world of federal student aid. Join Amanda Sharp, NASFAA Online Instruction Manager, as she tackles the latest guidance about gainful employment programs. Participants will have the opportunity to test their "GE IQ" with an interactive quiz based on frequently asked questions in NASFAA's AskRegs service. Guest speakers will share their observations on best practices and how to avoid common errors, as well as participate in the Q&A segment.
NOTE: 2017 gainful employment disclosure template deadlines were changed after the original broadcast of this webinar. See Gainful Employment Electronic Announcement #105–Additional Time for Submission of an Alternate Earnings Appeal and to Comply with Gainful Employment (GE) Disclosure Requirements for new deadlines.
Presenter
Amanda Sharp, Online Instruction Manager, NASFAA
Panelist
Tom Dalton, Assistant Vice President for Enrollment Management, Excelsior College
Moderator
David Tolman, Instructional Content Specialist, NASFAA
Objectives
Provide overview of most recent gainful employment guidance

Provide evaluation and improvement of participant knowledge with interactive quiz based on questions most frequently asked in NASFAA's AskRegs service

Provide best practices shared by panelists