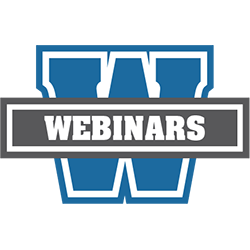 Air Date: March 29, 2017
Duration: 60 minutes
Available Until: March 28, 2018
Price: Free for NASFAA members & webinar package purchasers.
In its commitment to the graduate and professional community, NASFAA provided this town hall webinar as a forum for graduate and professional aid administrators to discuss current issues of concern for graduate and professional students and aid administrators.
Presenters
Megan McClean Coval, Vice President, NASFAA
Karen McCarthy, Director of Policy Analysis, NASFAA
Moderator
Mendy Schmerer, Assistant Director, University of Oklahoma Health Sciences Center
Objectives
Provide graduate and professional financial aid administrators an opportunity to discuss current issues and concerns directly with NASFAA leadership to ensure the needs of graduate and professional members are being addressed by NASFAA.