Colleges and universities are focused in their pursuit of creating inclusive learning environments where all students, including those from underrepresented groups, can benefit. In order to do so, institutional leaders must walk a fine line of using admissions and financial aid practices to expand opportunity while also taking into account a range of legal, policy-related, political, and practical considerations. This session will address major federal nondiscrimination laws that govern college admission and the awarding of financial aid and scholarships when factors like race, ethnicity, and gender are considered. Managing partner and co-founder of EducationCounsel LLC Art Coleman will provide session attendees with practical strategies, actionable steps, and examples that align with current federal laws.
Speaker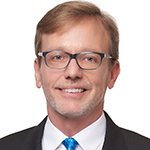 Arthur L. "Art" Coleman
Co-founder and Managing Partner
EducationCounsel LLC
Pricing
This webinar is not included in the NASFAA 2020-21 Webinar Package and must be purchased separately. If you were a 2021 Leadership Symposium Leadership Strategies and Realities registered attendee, please visit your Pathway's Resource Page to access this webinar.
Technical Requirements
Before accessing your webinar, ensure you meet the technical requirements. We highly recommend using Google Chrome as your browser while viewing the webinars. For more information, review NASFAA's Technical Support page. You may contact [email protected] with any questions.
Certificate of Attendance
NASFAA provides a downloadable and printable certificate of attendance to webinar attendees. A certificate is available only to the individual who logs into the webinar console.
Certified Financial Aid Administrator® Recertification Points
If you are a certified financial aid administrator, this event is eligible for one Certified Financial Aid Administrator® Recertification Point (RP). After you view the webinar, upload your certificate of attendance to your Dashboard to receive credit for this event.