Challenges brought about by the COVID-19 pandemic illuminated the fact that higher education institutions are, perhaps, not as nimble as we would have thought. This is particularly true of traditional institutions with high residential populations where faculty typically have long-established teaching methods, administrators are comfortable with current policies and procedures, and parents and students have a set view of what the college experience should be like. When the pandemic hit, schools were forced to shift rapidly to remote teaching and learning environments and students were told to leave and come back to get their belongings at a date to be determined later. This left school administrators grappling with dozens of unanswered questions... Will there be tuition refunds? Room and board refunds? Do we have to repackage all financial aid? How do we engage admitted students in ways that continue to make them want to come? How much revenue will the school lose? How does this translate into cost cutting? Will people secure in their positions be laid off? Furloughed? Should we pull from the endowment at a higher rate? This session will take us back to March 2020 when most of our professional lives were upended and we, as leaders, had to shift our thinking, planning, and processing.
Speakers

Shannon Amundson, Panelist
Director of Financial Aid
Colorado College



Daniel Barkowitz, FAAC®, Panelist
Assistant Vice President at Financial Aid and Veterans' Affairs
Valencia College



Brad Pochard, Panelist
Associate Vice President for Enrollment Management and Dean of Admissions
Furman University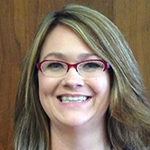 Celena Tulloss, Panelist
Deputy Director of Financial Aid and Scholarships
University of Tennessee



Dr. Forest Stuart, Moderator
Assistant Vice President for Financial Aid
Lafayette College
Pricing
This webinar is not included in the NASFAA 2020-21 Webinar Package and must be purchased separately. If you were a 2021 Leadership Symposium Leadership Strategies and Realities registered attendee, please visit your Pathway's Resource Page to access this webinar.

Technical Requirements
Before accessing your webinar, ensure you meet the technical requirements. We highly recommend using Google Chrome as your browser while viewing the webinars. For more information, review NASFAA's Technical Support page. You may contact [email protected] with any questions.
Certificate of Attendance
NASFAA provides a downloadable and printable certificate of attendance to webinar attendees. A certificate is available only to the individual who logs into the webinar console.
Certified Financial Aid Administrator® Recertification Points
If you are a certified financial aid administrator, this event is eligible for one Certified Financial Aid Administrator® Recertification Point (RP). After you view the webinar, upload your certificate of attendance to your Dashboard to receive credit for this event.