Financial aid is a key component of enrollment management strategies across the country. However, it is not the only factor. How does a financial aid leader make the move to enrollment management when they often have not been given the opportunity to gain experience in other enrollment management areas such as admission or marketing? Join this panel discussion to explore the kinds of skill enrollment management leaders are looking for and how to gain them while working as a financial aid administrator.
Speakers

David Page
Vice President for Enrollment Management
Dillard University
David DeMear Page is employed at Dillard University in New Orleans as vice president for enrollment management. He has worked in higher education for 28 years at institutions including the University of Tulsa, Philander Smith College in Little Rock, AR., and previously at Dillard. For 20 years, he was a financial aid administrator and for the last eight years he has been in the enrollment management space.
David has volunteered his time with OASFAA, LASFAA, AASFAA, SWASFAA and NASFAA, where he sat on the NASFAA Board from 2007-09 as the SWASFAA regional representative. He returned to the NASFAA Board from 2011-14 as NASFAA representative at large. He also has previously served on NASFAA's AGMC, NASFAA's Presidential Search Committee, Nomination and Elections, and Enrollment Management Task Force committees and commissions. He previously served as commission director in 2015 and is currently commission director for the 2020-21 NASFAA board where he oversees three national committees. Currently David serves on the Board of Directors for Blue Icon Advisors. David has been on the College Board's annual HBCU program committee for the last eight years.
David is an active volunteer in his community through his fraternity, Alpha Phi Alpha Fraternity, Inc. David is also a member of Franklin Ave. Baptist Church in New Orleans. He received his bachelor's degree in business administration from Oklahoma State University and his master's degree in higher education (college student affairs) from the University of Arkansas at Little Rock. In 2019, David completed the Academy for Innovation in Higher Education Leadership Program which is a partnership between Arizona State University and Georgetown University.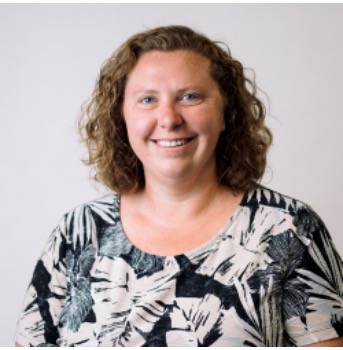 Breanne Simkin
Associate Vice President for Enrollment Management
Excelsior College

A goal driven and data-informed leader, Breanne Simkin is the associate vice president for enrollment management at Excelsior College in Albany, NY. In her current role, she works closely with campus faculty, staff, and administration to develop long-term enrollment strategies, academic program improvements, and student service improvements. In her previous role as associate vice president at Lindenwood University, Simkin coordinated better financial access for students to the institution by implementing a need-based institutional aid model. With a focus on student engagement and holistic admissions, Simkin manages multiple areas to grow enrollment and net tuition revenue while improving the student experience.
Simkin has presented at multiple national conferences including most recently at the Ruffalo Noel Levitz National Conference 2019 on Developing a One-Stop-Shop, Combining Multiple Divisions to Serve Students. She is also a member of NASFAA and Nationals Associate for College Admissions Counseling. Simkin earned a master's degree in research and regulation from University of Florida, Gainesville.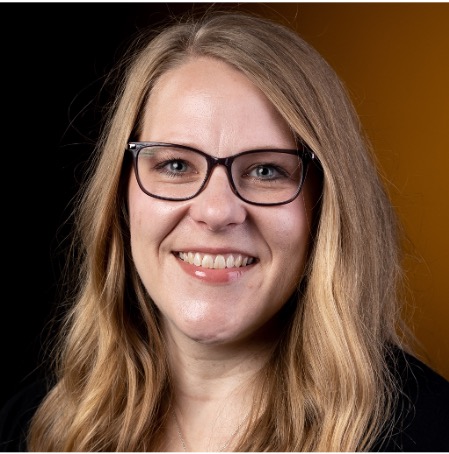 Dr. Melanie Weaver
Assistant Vice President for Enrollment Management
Ohio Northern University
Dr. Melanie Weaver is an experienced financial aid and enrollment professional with over 15 years in higher education. She began her career as a financial aid counselor at Ohio Northern University (ONU), where she was later promoted to assistant director and in 2008, was hired as the director of financial did. In 2016, Dr. Weaver became the assistant vice president for enrollment management at ONU, while also continuing responsibilities in financial aid. Currently she oversees all financial operations and assists with strategic enrollment initiatives at ONU.
Dr. Weaver holds a bachelor's degree in elementary education from Ohio State University, a master's degree in teaching and learning from Ohio State University and a doctorate in higher education and organizational change from Benedictine University (IL). She has served in multiple positions on the executive board of the Ohio Association of Financial Aid Administrators (OASFAA), including her current role as president of OASFAA, and has presented at state, regional and national financial aid and enrollment conferences.

Mary Worland Napier
Founder
Napier Executive Search
Founder of Napier Executive Search in 2014, Mary Worland Napier has brought together an appreciation for the field of enrollment manager from three angles: as a practitioner; as someone in the higher education adjacent space supporting the profession; and for the past ten years identifying those in the field for placement at colleges and universities nationwide. Mary has 16 years of college admission and enrollment experience, at Ripon College (WI), University of Tulsa (OK), and Stetson University (FL). At Stetson, she served as the chief enrollment officer for four years, leading the institution to four years of sustained enrollment growth, improving profile and exceeding budget goals. Additionally, she worked for the National Research Center for College and University Admissions (NRCCUA) for nine years, supporting admission professionals in a 10-state region in their efforts to creatively reach prospective students. Mary was overall sales leader during her final two years with NRCCUA. For four years, Mary worked as a search consultant with Lahti Search Consultants and played an integral role in completing over fifty successful searches in enrollment management. Through her work at Napier Executive Search, she and her expert team of consultants have successfully completed more than 125 searches in the field of enrollment management – in admissions, financial aid, marketing, and enrollment. A trusted expert now, Mary began her career as a first-generation college student who has been amazed by the transformative power of education. Mary earned a self-designed bachelor's degree in behavioral science at Lake Forest College and her master's degree from University of Tulsa in industrial/organizational psychology.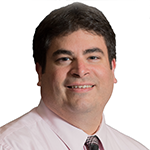 Tony Erwin, FAAC®
Principal Consultant
Blue Icon Advisors

Tony has more than 20 years of experience in student services and support including financial aid, employment, billing, veteran affairs, immigration, enrollment management, and student affairs.
As a Blue Icon consultant, Tony works directly with schools to identify and solve compliance and operational issues.
Prior to joining Blue Icon Advisors, Tony served as the vice president for enrollment management and student affairs at Merrimack College. Prior to Merrimack, Tony served as the associate vice president of enrollment and dean of student financial services at Northeastern University; associate director for student aid and finance at Stonehill College; and assistant director of financial aid at Berklee College of Music. Tony also worked as a school trainer for the U.S. Department of Education for 12 years.
Tony has been an active member of the financial aid community, serving as president of the Eastern Association of Student Financial Aid Administrators and the Massachusetts Association of Student Financial Aid Administrators. He has also participated in a variety of NASFAA committees and served as a regional representative on the NASFAA Board of Directors.
Tony graduated with a Bachelor of Arts in Communication from Stonehill College and will soon complete his Master of Science in Leadership at Northeastern University. Tony has earned all 17 NASFAA professional credentials.
Technical Requirements
Before accessing your webinar, ensure you meet the technical requirements. We highly recommend using Google Chrome as your browser while viewing the webinars. For more information, review NASFAA's Technical Support page. You may contact [email protected] with any questions.
Certificate of Attendance
NASFAA provides a downloadable and printable certificate of attendance to webinar attendees. A certificate is available only to the individual who logs into the webinar console. If your institution holds a Value Plus-Level membership with NASFAA or has purchased NASFAA's webinar package, as long as you have made your payment for the 2020-21 fiscal year, you will be able to register independently for the webinar at no additional cost.
Certified Financial Aid Administrator® Recertification Points
This event is not eligible for Certified Financial Aid Administrator® (CFAA) Recertification Points (RPs).